Football season is upon us! The crisp fall air, taste of beer and the smell of charcoal fills tailgate parties everywhere. Who else is pumped for this?! We, along with many friends of ours, have been season ticket holders for Michigan State football since we graduated from college almost eight years ago now (gasp!). For about seven glorious Saturdays out of the year we pack up our things and head to the banks of the Red Cedar. We all pitch in and bring the classic assortment of chips, dips, burgers, casseroles, cookies and beer (never forget the beer).
Now before you all start judging me saying tailgates aren't meant to be healthy, I'm not saying we're going to be eating kale chips. Maybe these recipes are more plant based or less heavy than what a "normal" tailgate food might be though. Because who doesn't want to eat delicious food that tastes amazing and is good for you?
Part of the reason why I love football Saturdays so much is because it brings everyone together. There is nothing better than walking through campus having a sense of community, pride and camaraderie.
I've compiled a list of 15 healthier tailgating recipes. Hope you guys find some in here that you like and share with others at your tailgates ☺
Don't forget to pin it for later!↓↓↓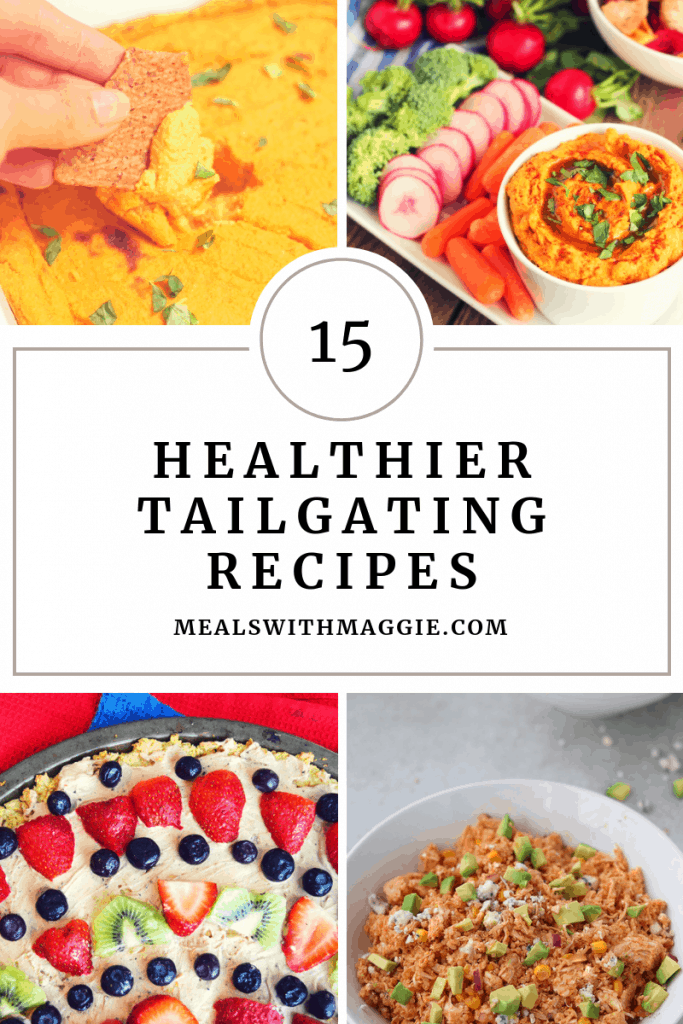 ---
15 Healthier Tailgating Recipes
This addictive Healthy Vegan Buffalo Cauliflower Dip is super creamy, decadent, and secretly healthy! You'd never guess it was vegan, gluten-free, and packed with protein. Make it for the big game or as an appetizer for your next dinner party!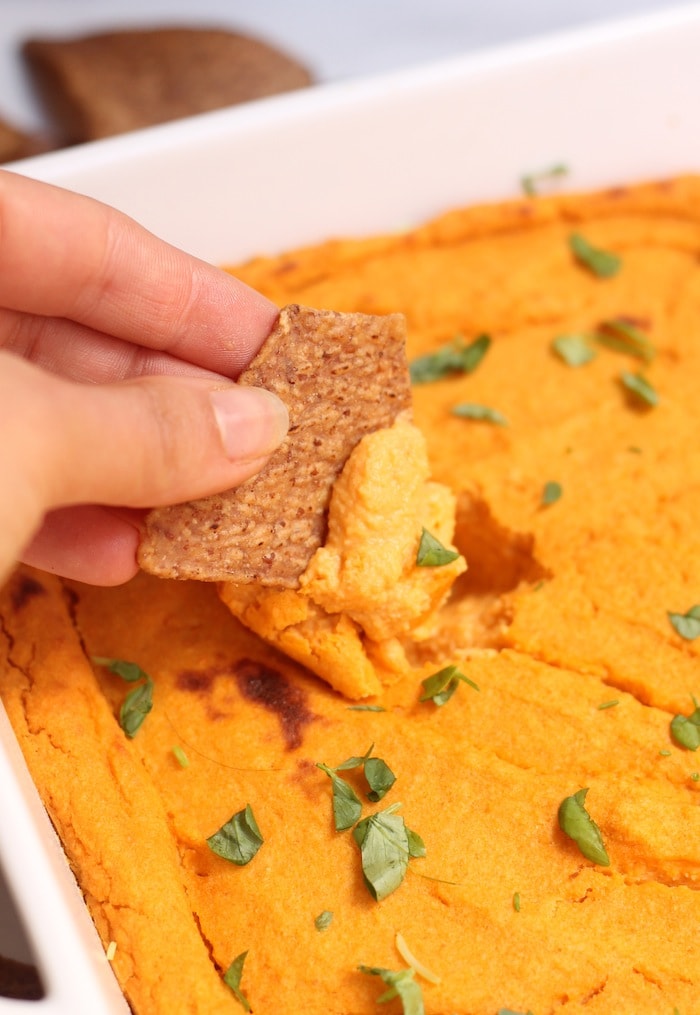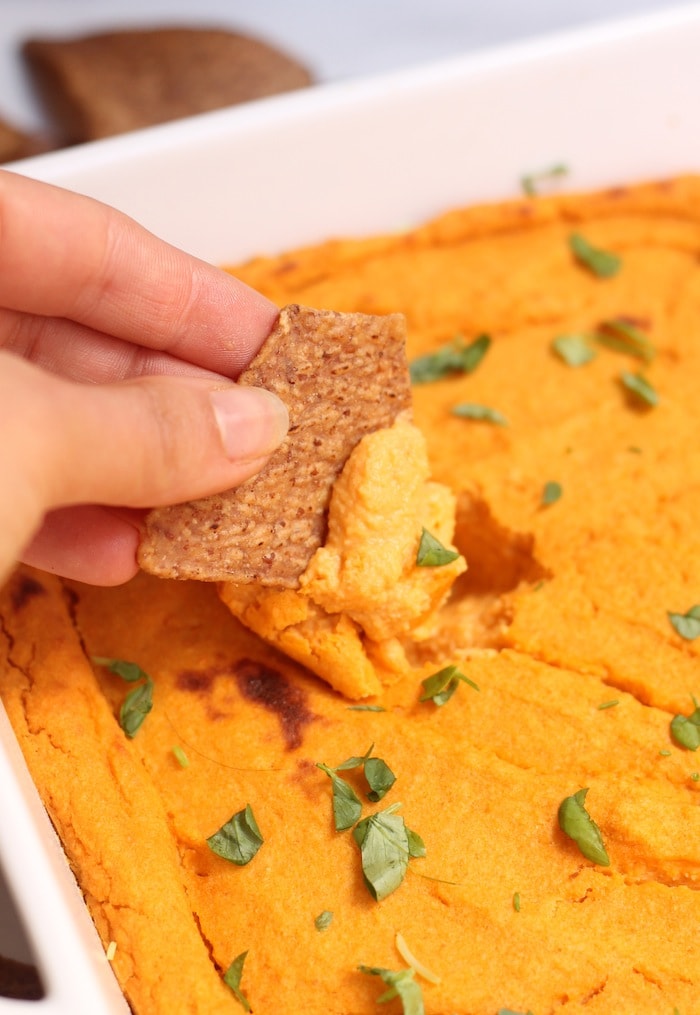 Protein packed breakfast casserole. This casserole is filled with all the fixings you want on a tailgate Saturday or brunch at home. Stuffed with healthy vegetables, turkey sausage and topped with crispy cheesy hashbrowns, it's the perfect breakfast casserole you'll want to stab your fork into.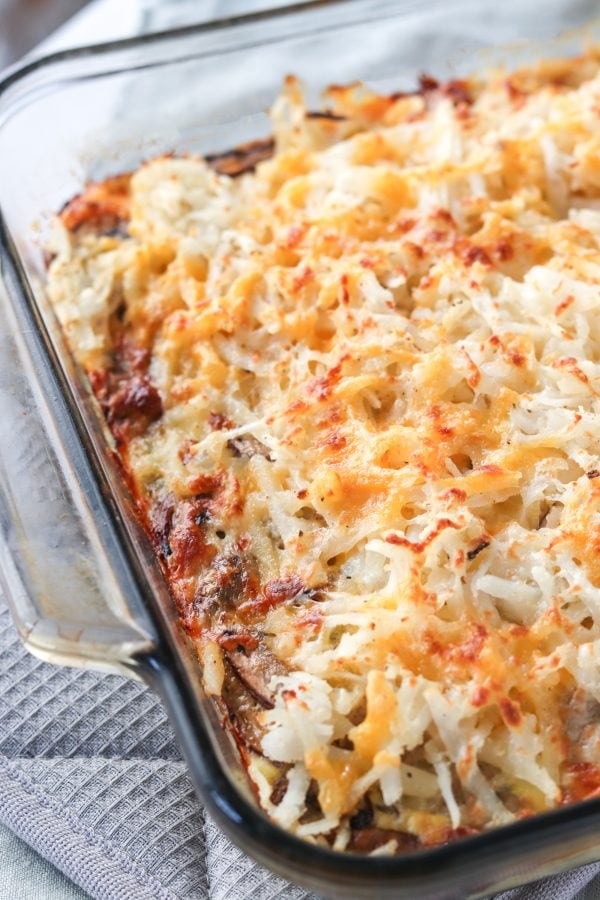 Grain Free Crispy Steak Bites with a Creamy Lemon Dill Dip will please friends and family alike.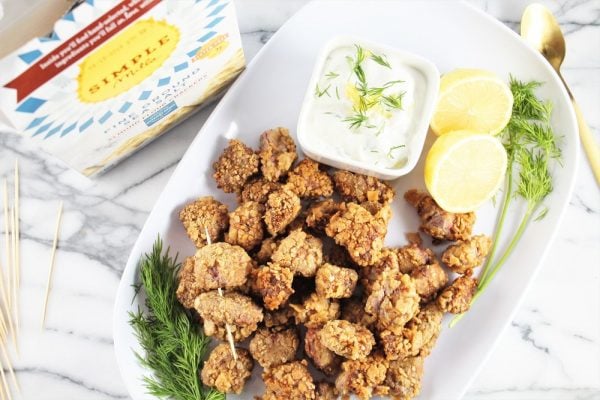 This gluten-free Fruity Dessert Pizza is perfect as a snack or healthy dessert! This dessert pizza is made with satiating oats and high protein almond flour, while the peanut butter chocolate yogurt glaze adds a healthier frosting.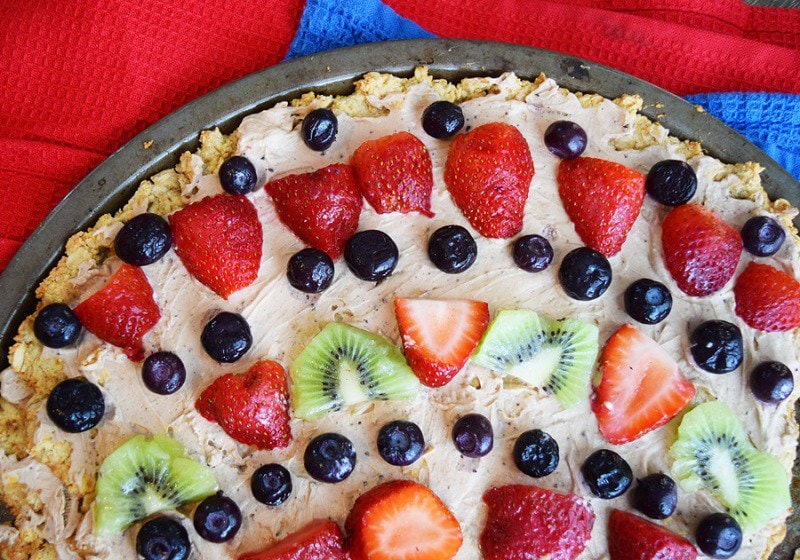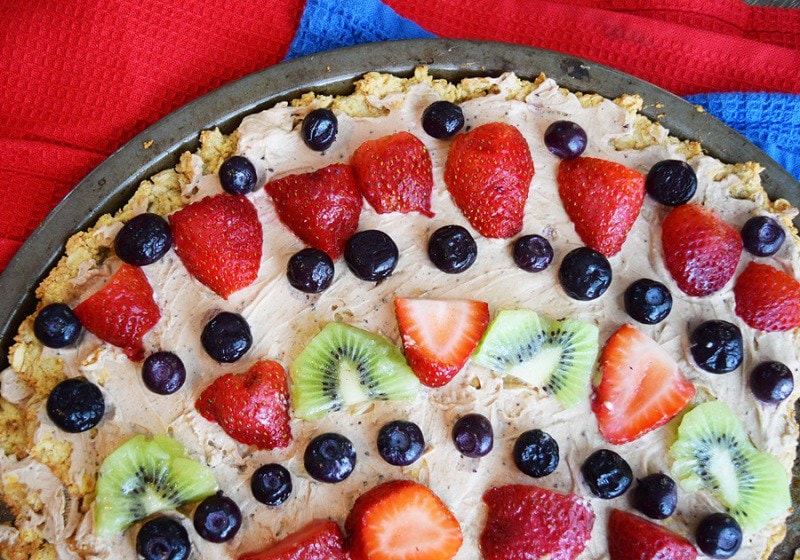 5-ingredient healthy chicken salad that can be eaten multiple ways! So easy, satisfying and perfect for any occasion! A great blend of crunchy and creamy with a touch of sweetness from dried cherries.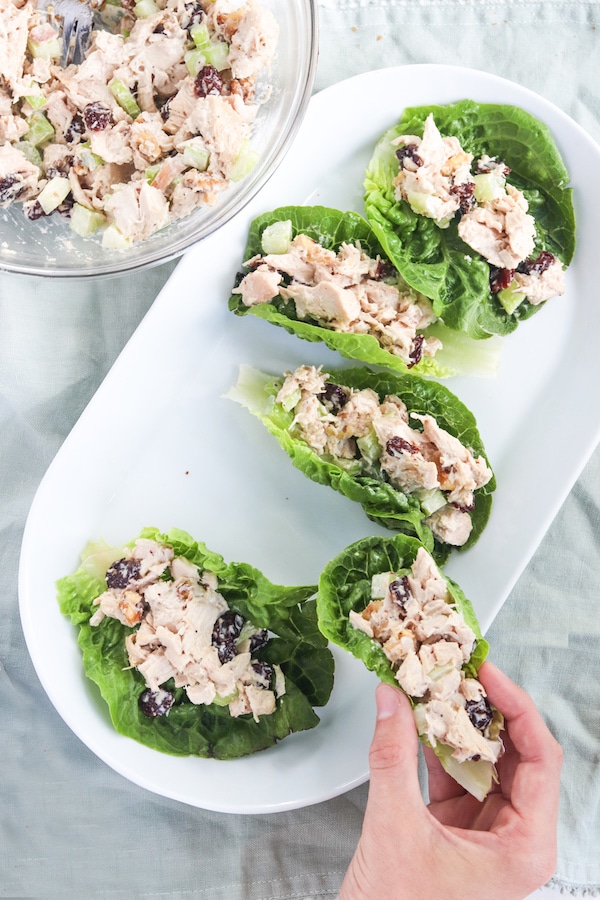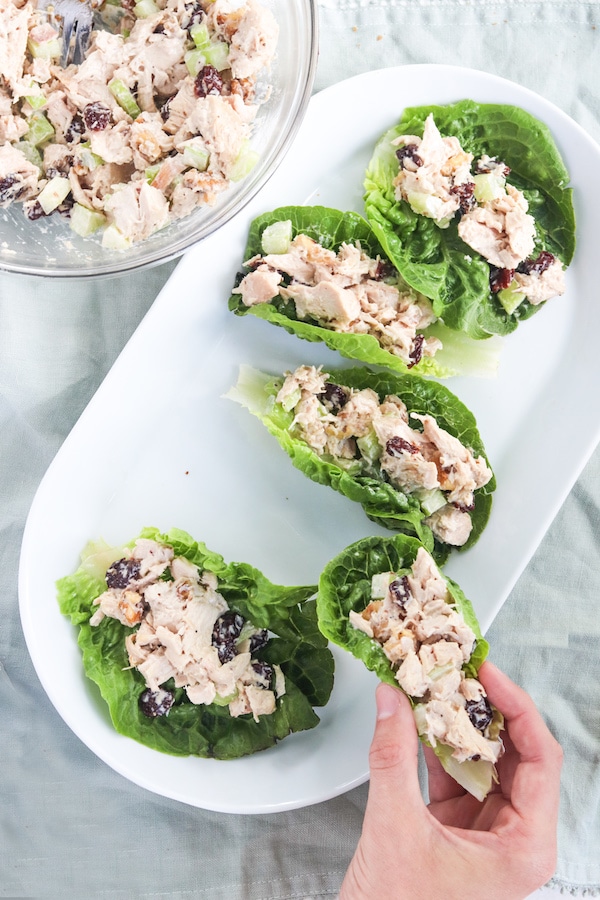 Easy and simple roasted sweet potato hummus with a more fresh taste than the store-bought.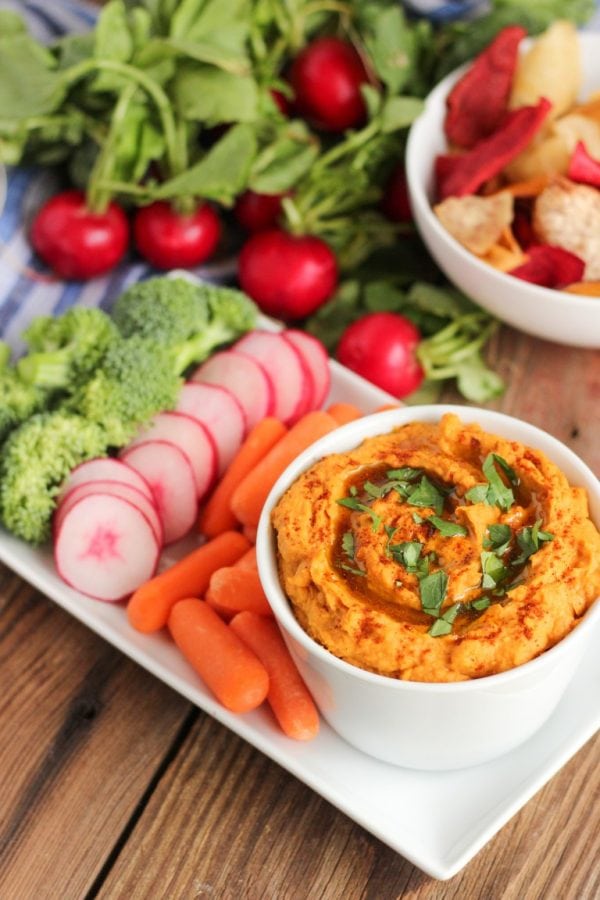 Black Beans and Veggie Salsa via Katherine Maxwell
This vibrant, high protein salsa is perfect for taking to gatherings with friends or as a delicious topping to a salad!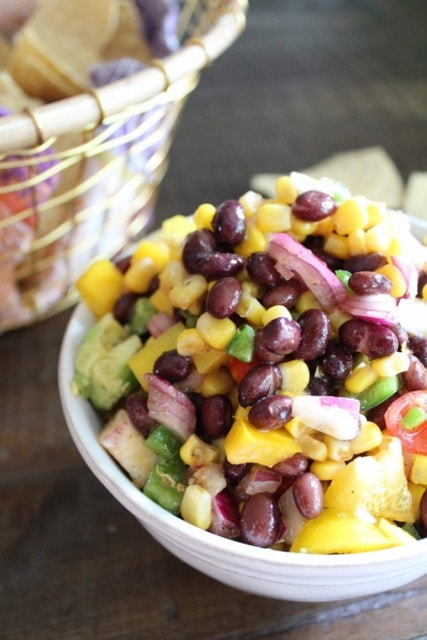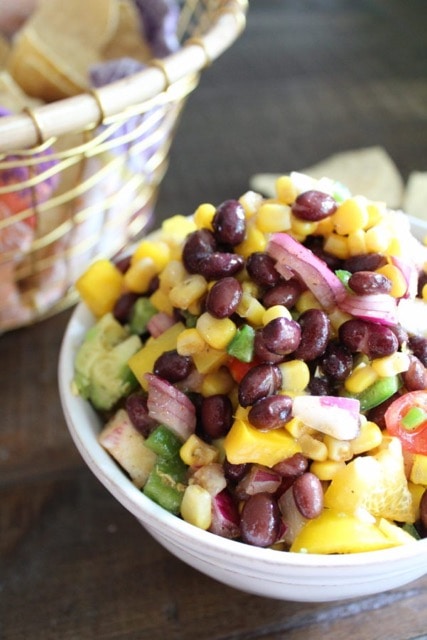 This Cinnamon Roll French Toast Casserole is perfect for a sweet meal-prep breakfast and your friends and family will love it!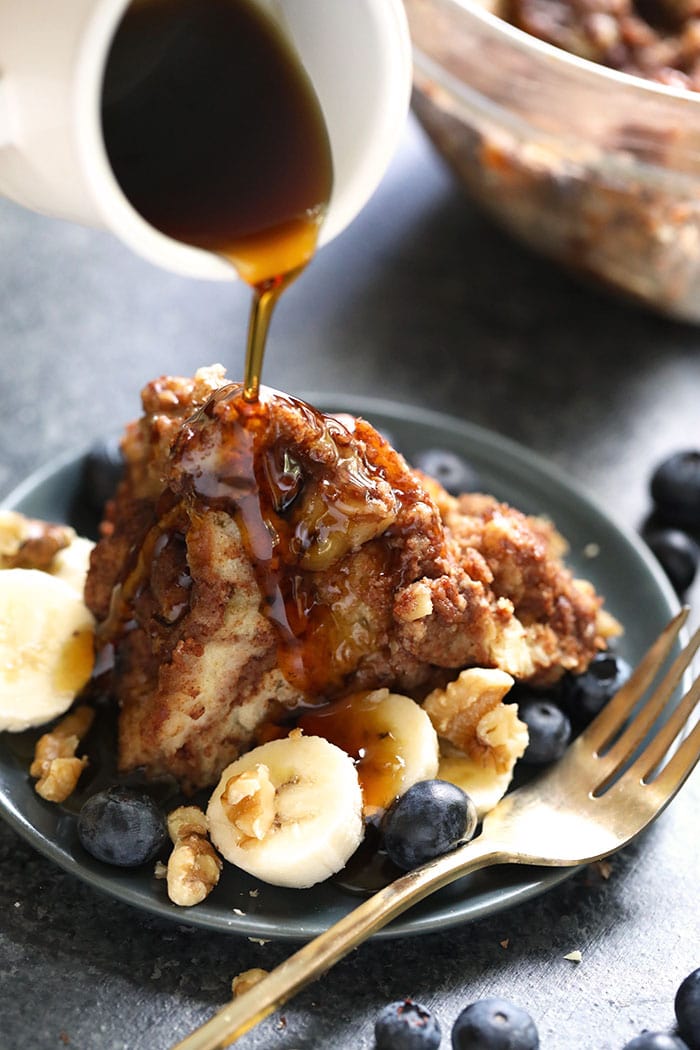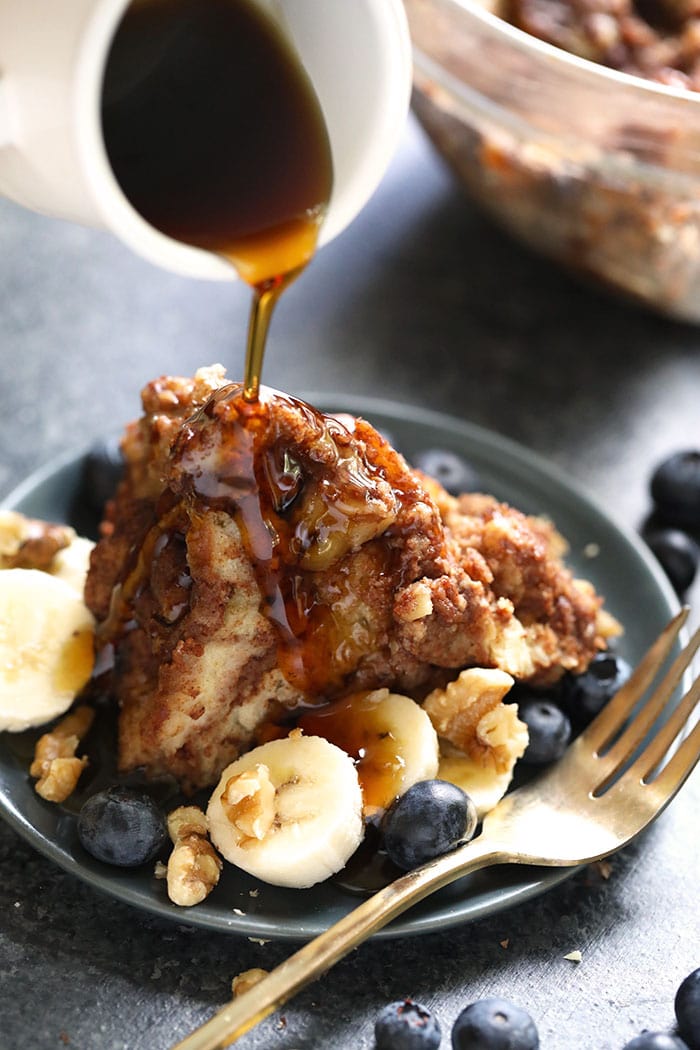 Creamy and savory, with a hint of heat, this flavorful Warm Vegan Spinach and Artichoke Hummus Dip will wow a crowd in under 30 minutes (plus, it's full of plant-based protein and fiber… but you don't have to tell anyone that!). Nut free, Gluten free, Vegan, Grain free.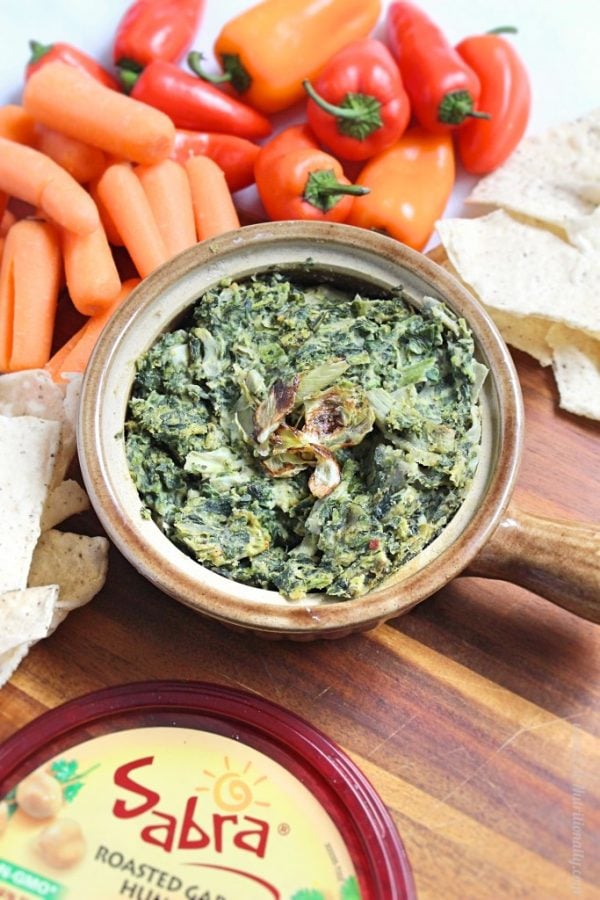 Mini Hummus Black Bean Burritos via The Nutrition Adventure
Serve guests these no-cook Mini Hummus Black Bean Burritos at your next party! They're flavorful, colorful and nutritious!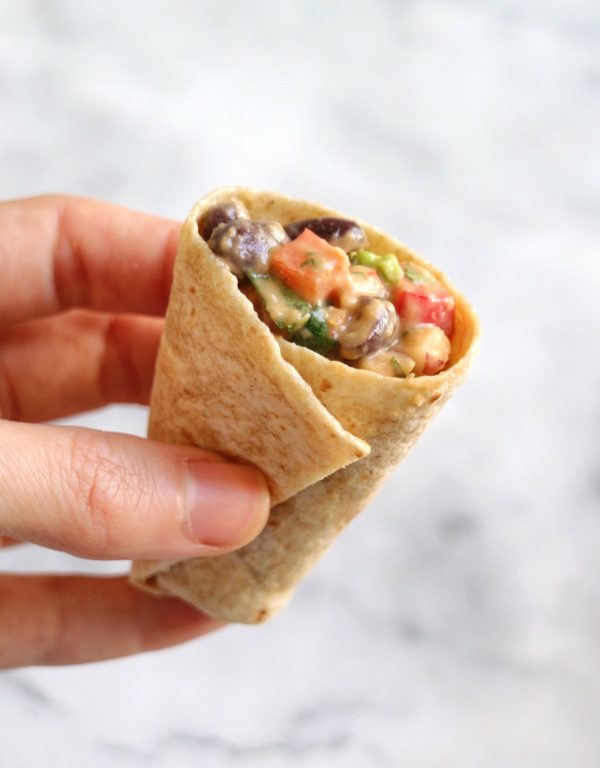 Hosting a party for the big game? This healthy chili cheese dip will be loved by everyone. It's especially good with a chip!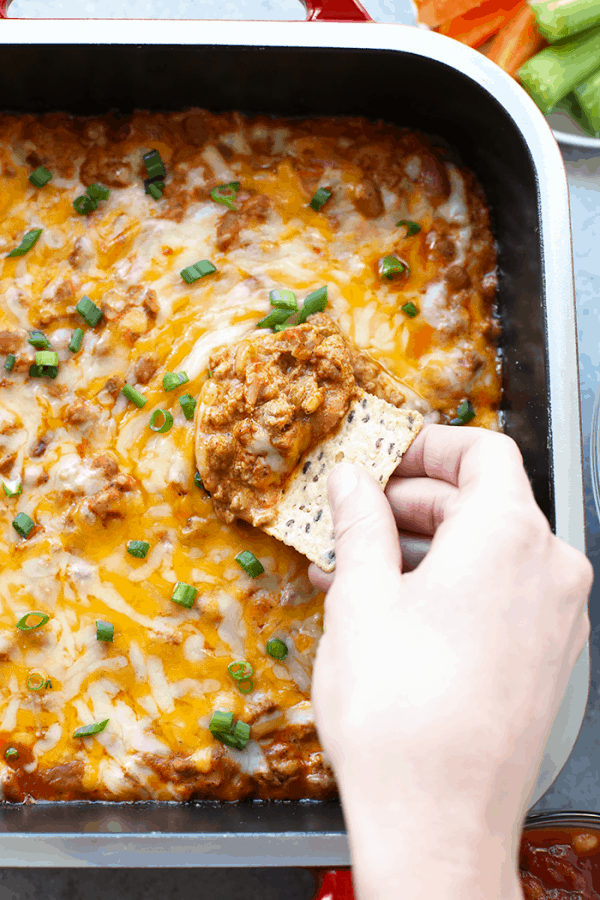 This buffalo quinoa chicken salad is gluten free, ready in minutes and makes about 5-6 servings! Great meal to prep on a Sunday for those busy weeknights.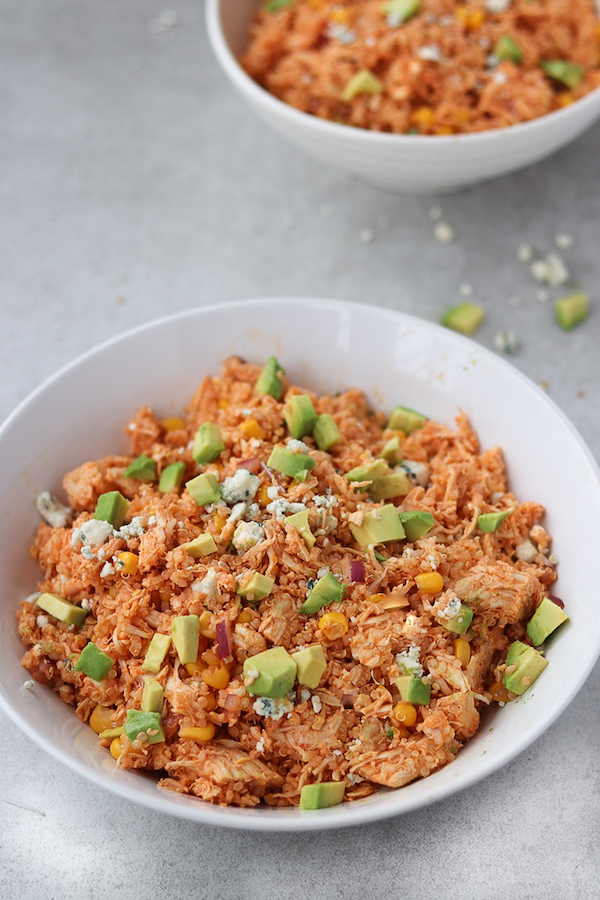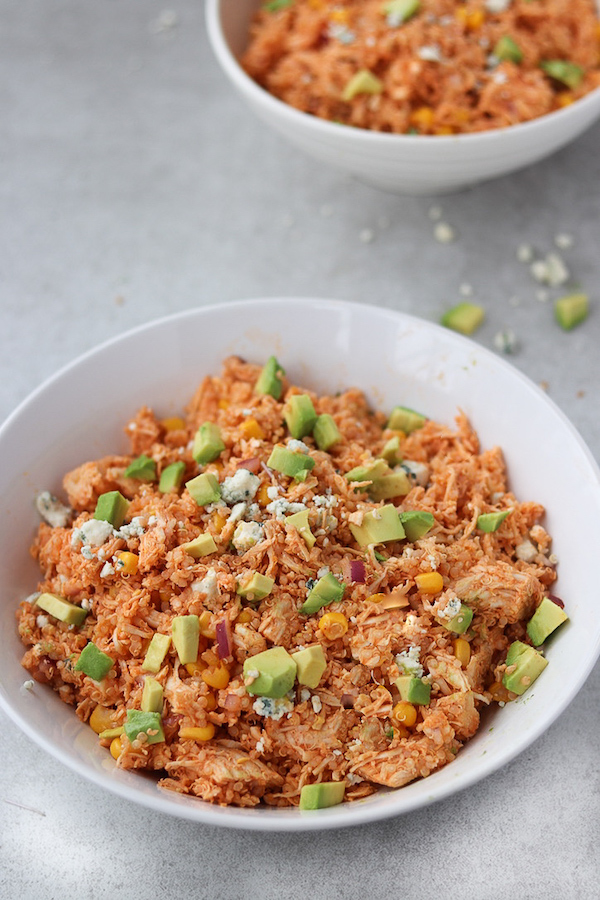 These sweet potato brownies have about half the calories of regular brownies. Plus they're loaded with vitamin A and fiber, while also being low fat!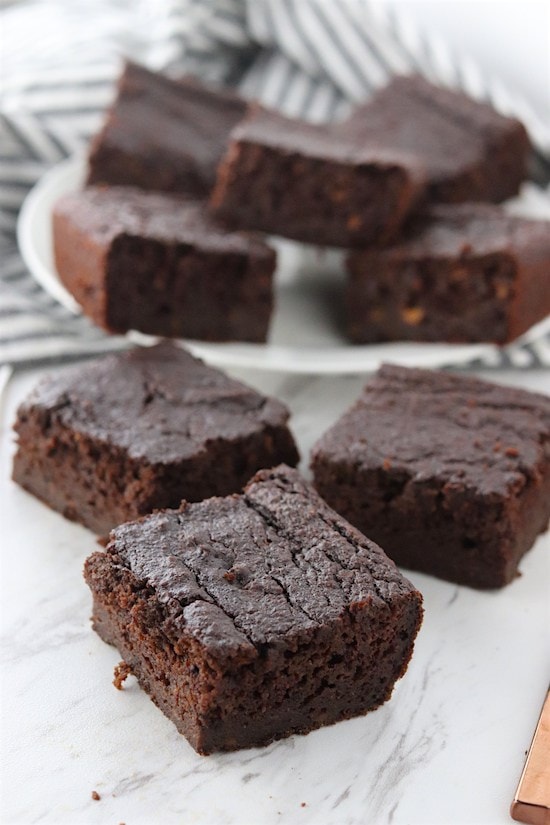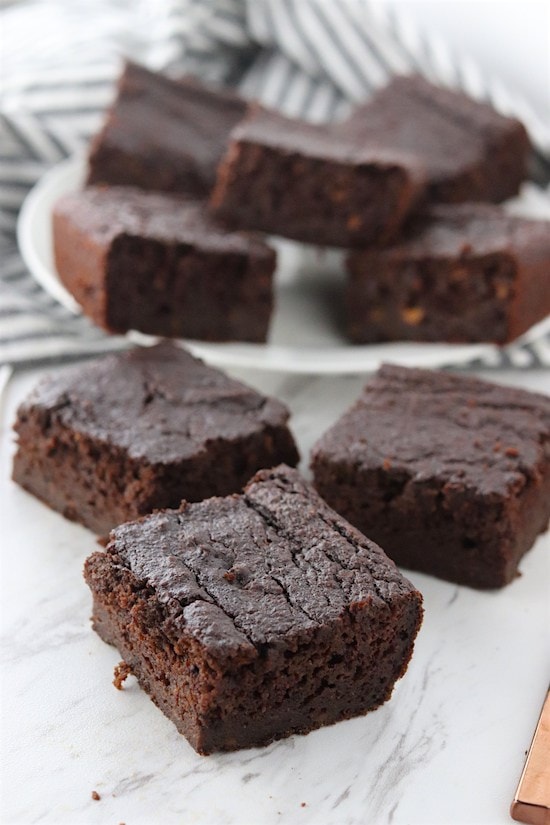 Easy to transport and lighter version with coconut milk! Easy to cook ahead and transport.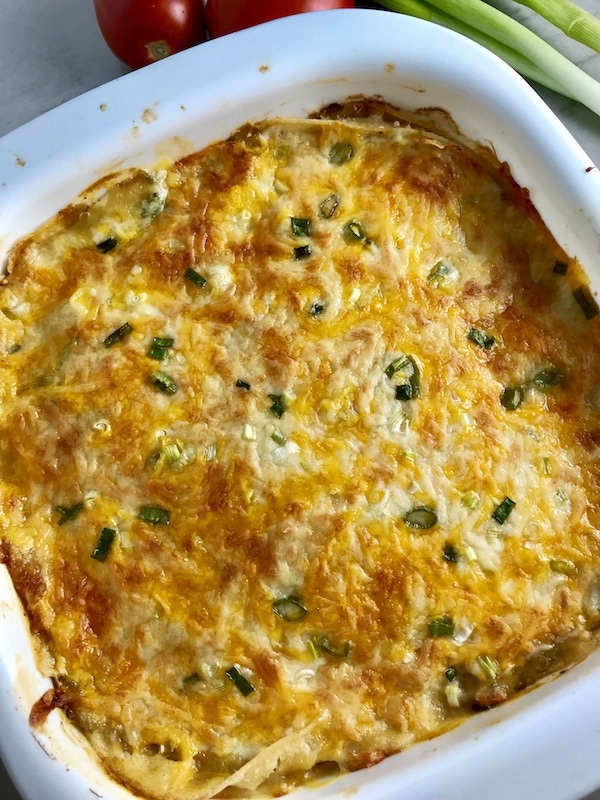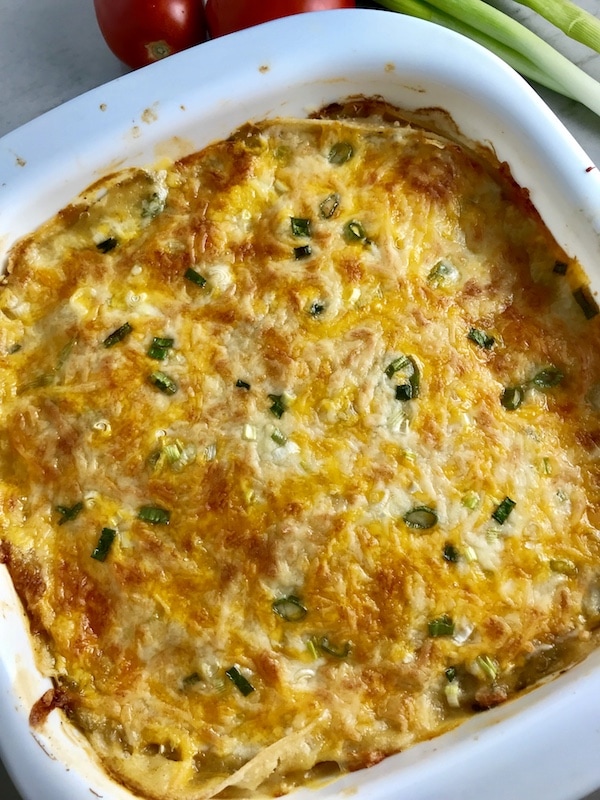 This Vegan Instant Pot Chili is an easy weeknight meal that everyone will love! It's packed with fiber from lentils and beans, as well as delicious veggies.