Meals with Maggie Travels: Savannah, Georgia
On Labor Day Weekend, my friends and I ventured down to Savannah, Georgia for my friend Emily's bachelorette party. None of us had been to Savannah before and the thought of wearing floppy hats and floral rompers sounded like the best time. Not to mention the open container law allowed in Savannah's historical district. So I decided to compile a list of places to eat and drink on a bachelorette party in Savannah Georgia .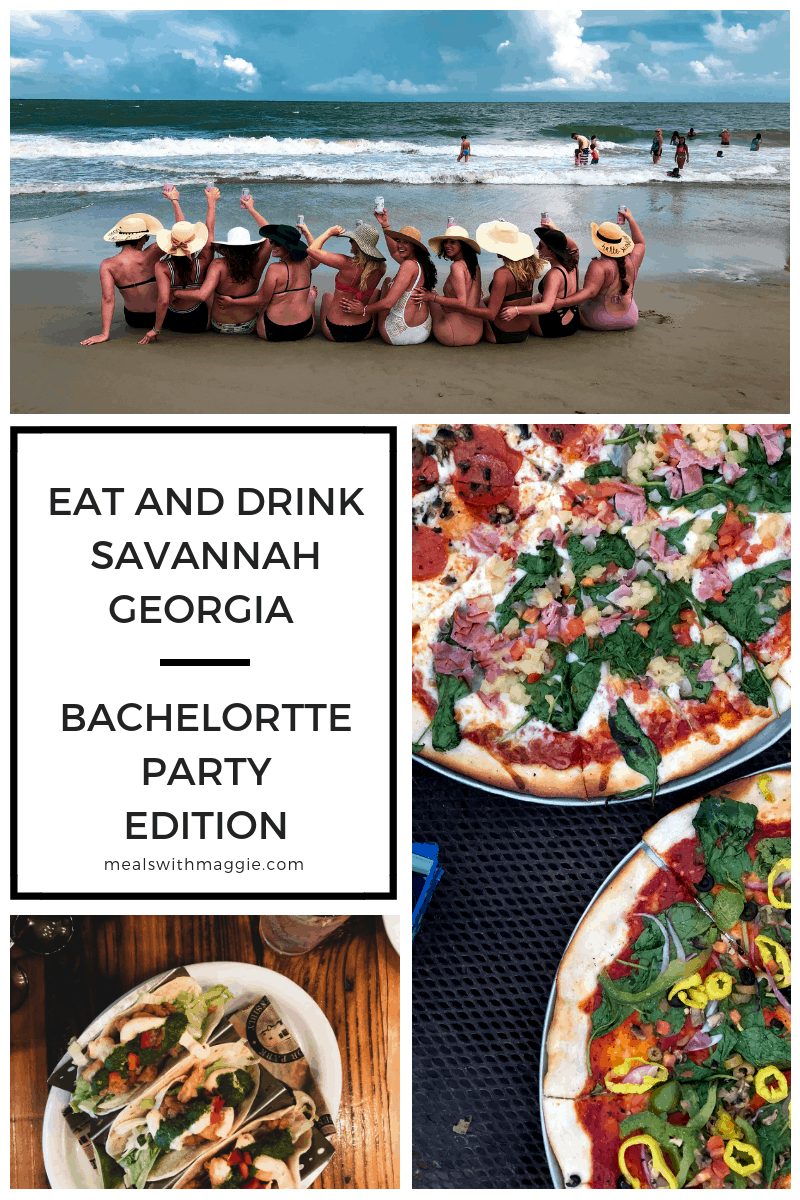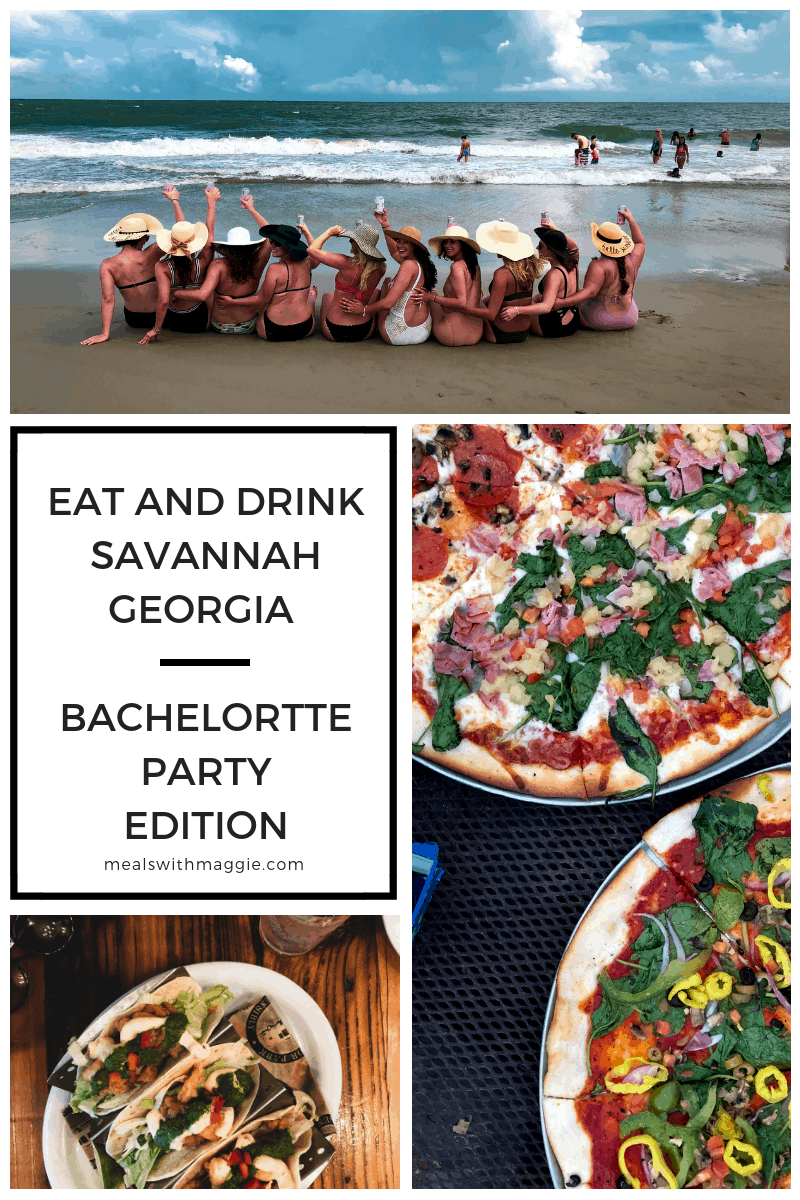 Savannah was beautiful. It had that southern charm that us northerners found endearing. The city was filled with little parks or squares, embedded within the grid of the city. The spanish moss on the trees was ♥.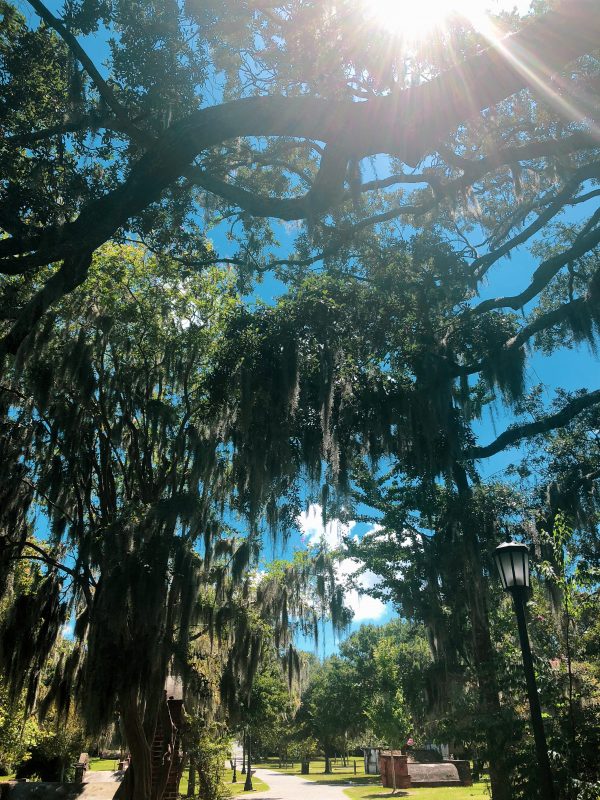 Our Air BnB
We stayed in a cute Air BnB called The Traveling Artist. It slept about 9 girls and had a courtyard with another little "carriage house" on the property. It was located on Jones Street, which we were told was where the phrase "keeping up with the Jones" was coined.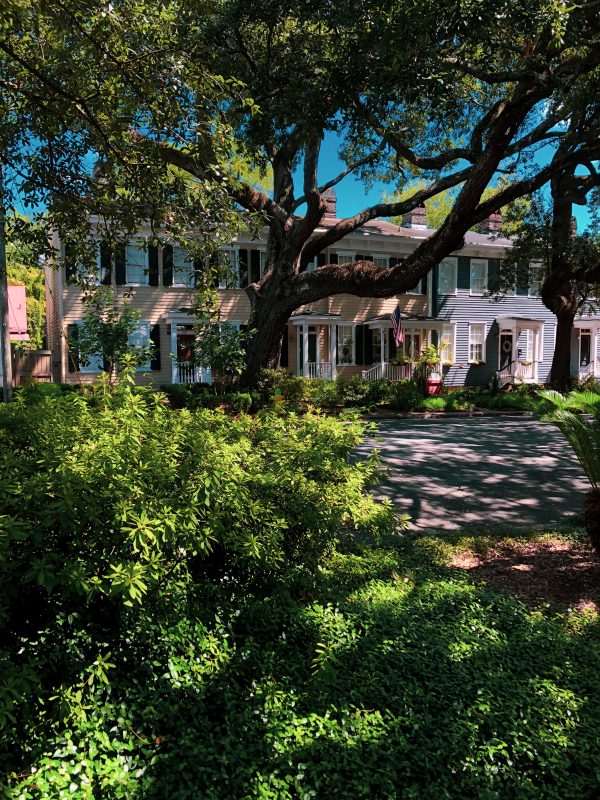 Where to eat and drink in Savannah, Georgia on a bachelorette party
The first day we stayed we went out to a place called Treylor Park. We kept pronouncing it wrong until it clicked that its pronounced "Trailor Park," but said with a southern twang. We did pickle shots and the bride and I ate some shrimp and grits tacos that I thought was the best meal of the trip.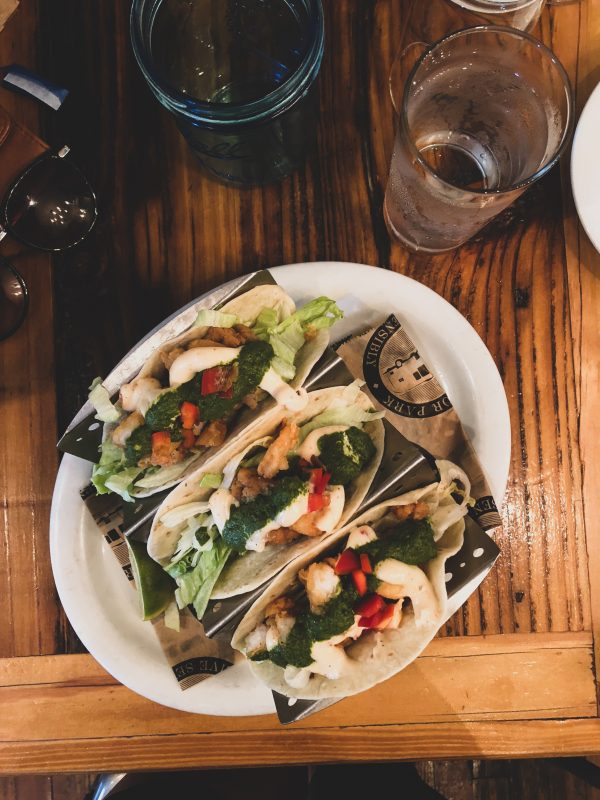 Although we didn't go there, Fox and Fig looked like a super cute vegan cafe that we stumbled upon in our travels.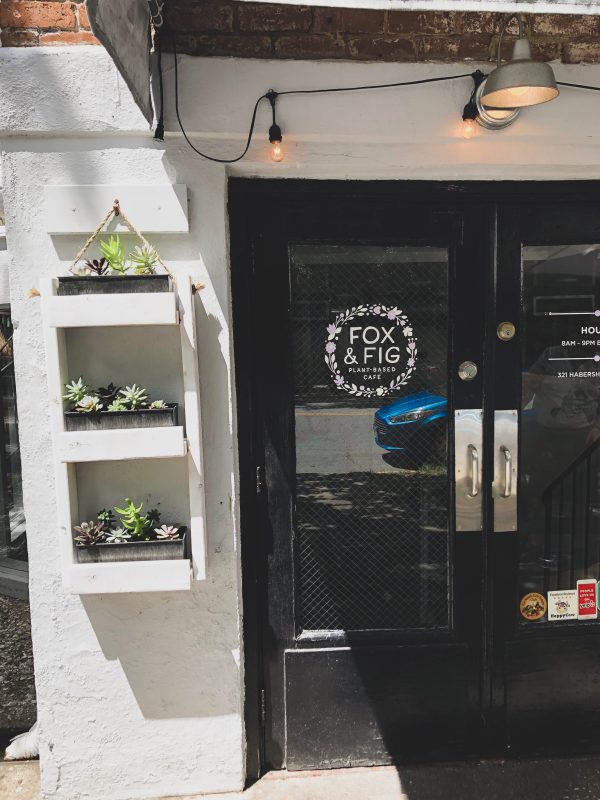 Our Air BnB was about 0.7 mile walk to where the bars were, which was perfect for us taking a roadie with us on our walk down. Dinner one of the nights was homemade taco salad. We kept it simple with a big group of girls, so it was easy to prepare and clean up.
City Market
City market is four blocks of market space that has various shops, restaurants and restored old warehouses made into bars. Some places that we went to were:
Treehouse (treehouse themed bar with great music)
Savannah Smiles (dueling piano bar)
The Georgia Tasting Room (great moonshine!)
Bar Bar
Wet Willies
The Grove (look for jars of candy in the bathrooms)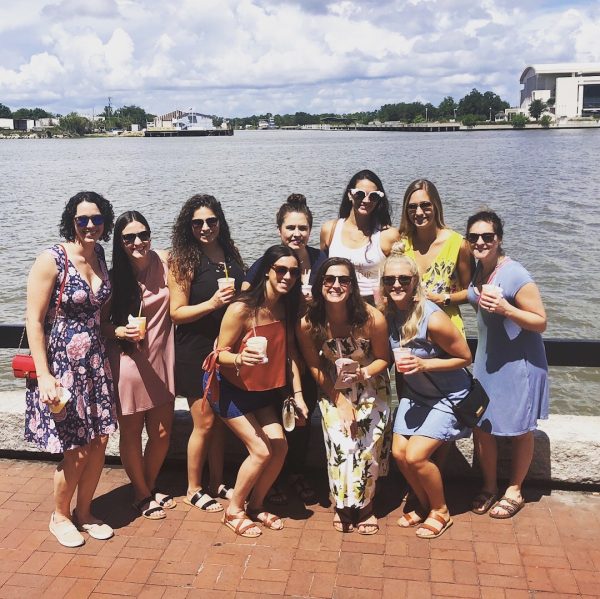 Favorite Brunch Spot
The next morning we wanted to go to Collins Quarters, which is a trendy brunch spot in downtown Savannah. However, they said it would be difficult to fit 10 girls on a Saturday morning so they suggested their sister restaurant, The Fitzroy.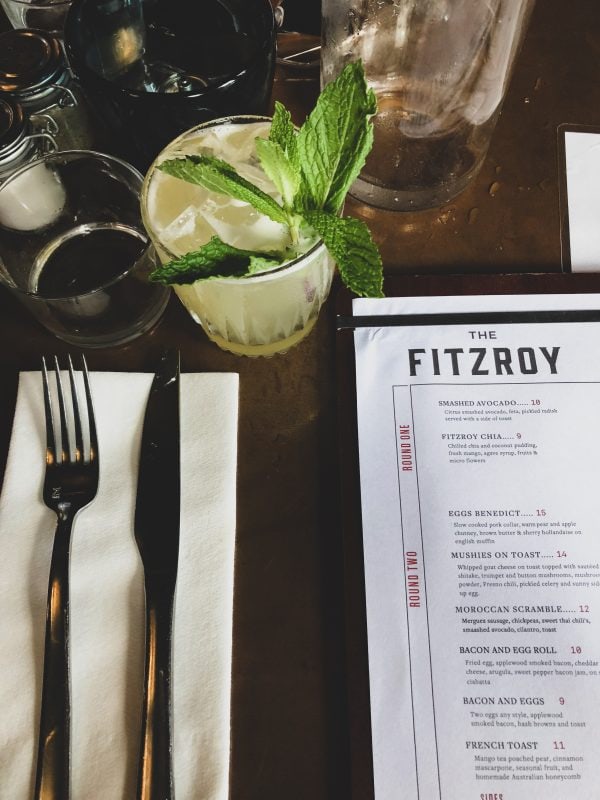 The Fitzroy is relatively new to my understanding. They gave us a private room upstairs (we didn't ask for this, they just did it anyway) and it was perfect. The room and private bathroom was beautifully decorated and the bloody marys were exceptional. I had a tequila mint drink with some simple syrup to keep the party going, accompanied by some Shrooms on Toast.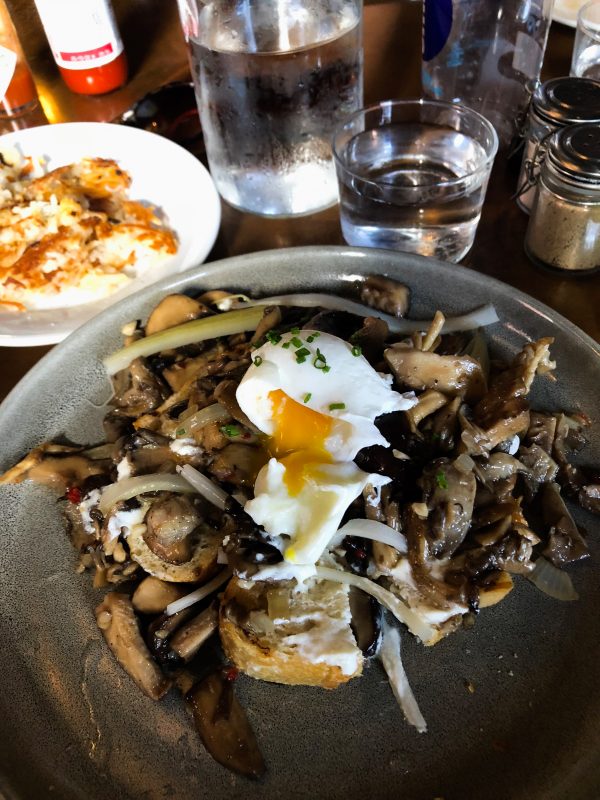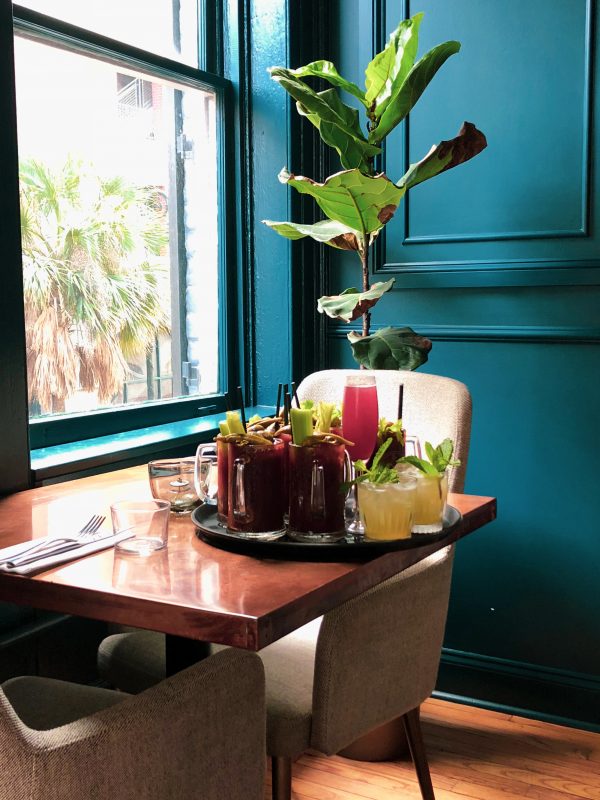 Other girls got the burger, french toast and breakfast panini. The prices were pretty standard with other restaurants in the area. Always book reservations if you are traveling with a bigger party so the wait staff will expect you!
After brunch we walked down by the river and got Wet Willies, which serves alcoholic slushies that you can walk around with.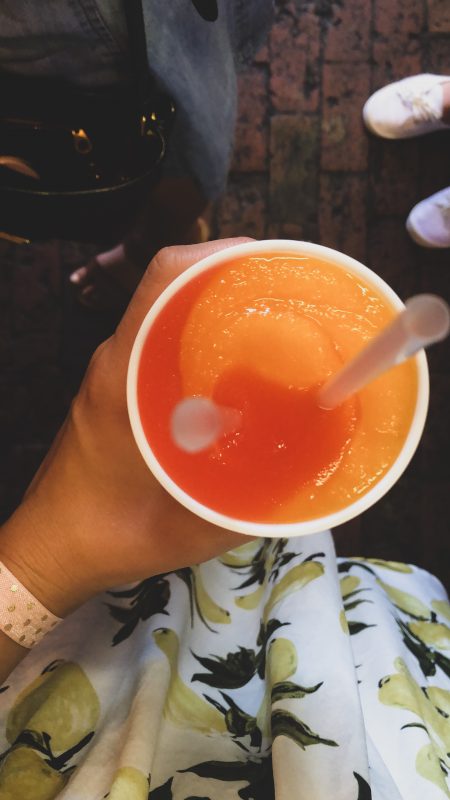 Best Happy Hour
Dinner that night was at The Ordinary Pub. To our surprise they had great happy hours deals, which I would highly recommend for any bachelorette party! Their happy hour is Monday through Saturday and goes till 7pm. We had a couple $5 Deep Eddy Mules and then we all split a "Big Ass Mule" that serves 5-6 people for about 25 bucks. They also had some food specials that were reasonable.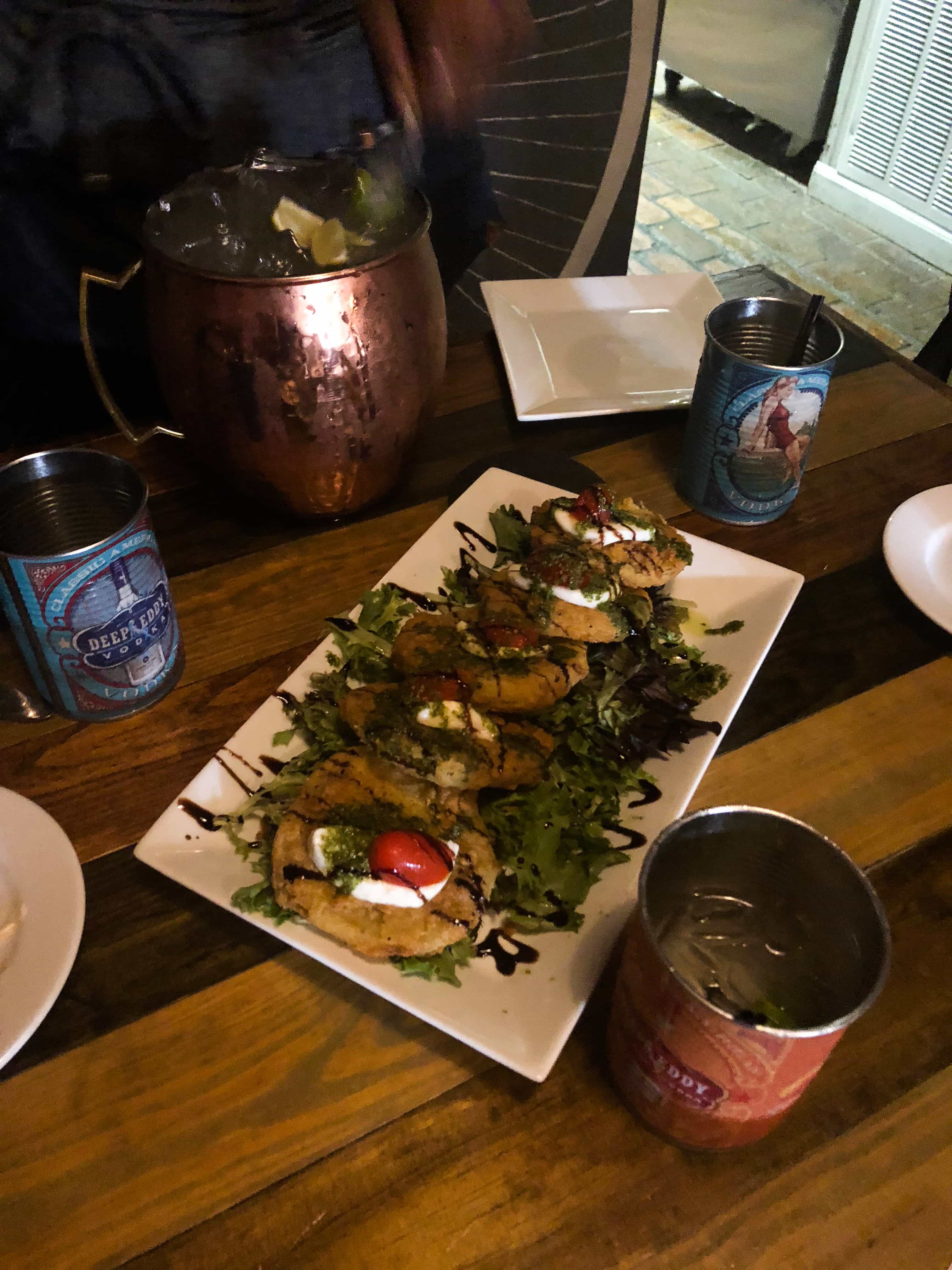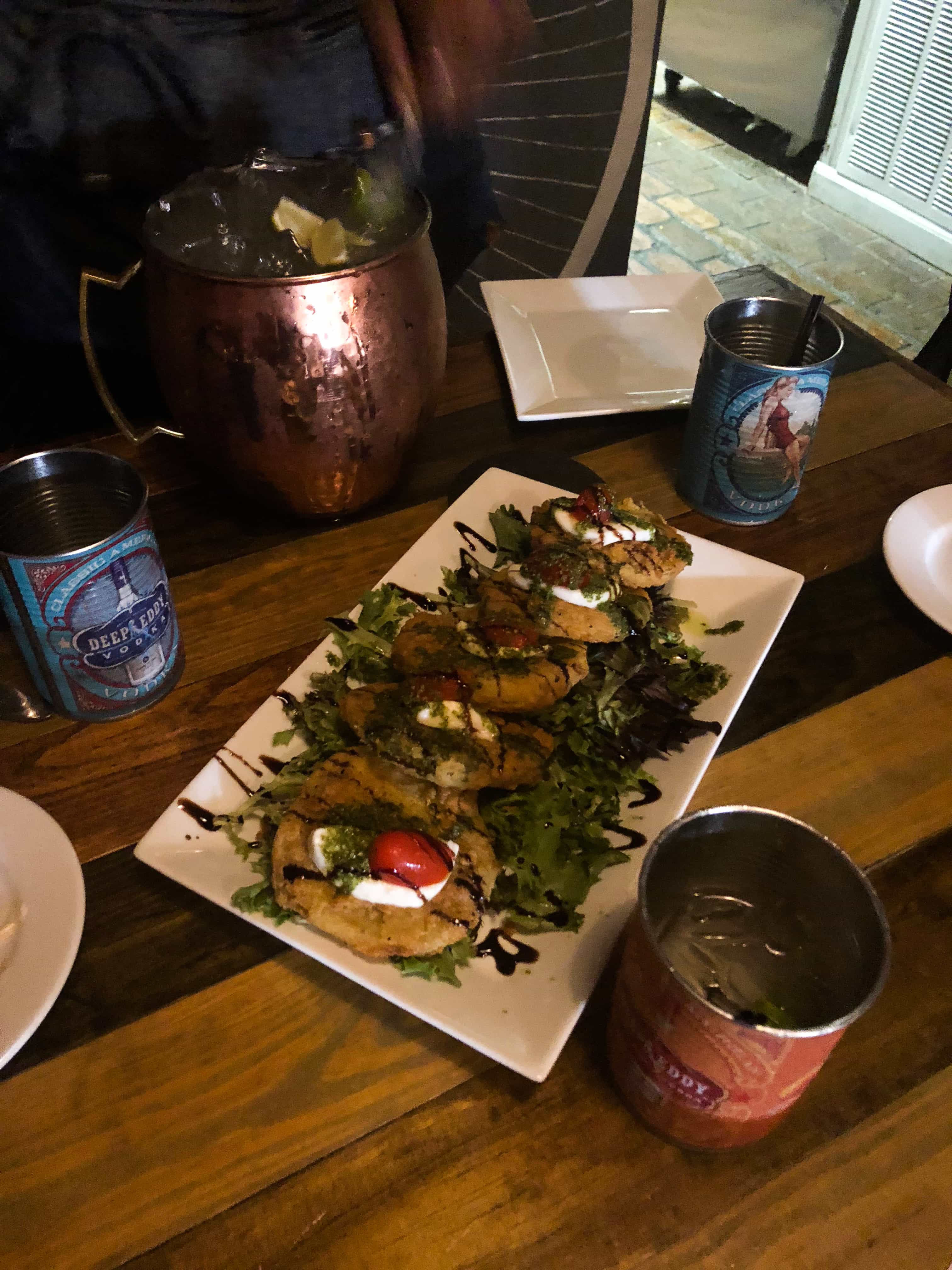 We decided since we were in the south we had to get fried green tomatoes. They offered a caprese salad with fried green tomatoes, which was one of the best dishes I had all weekend. Shrimp tacos followed...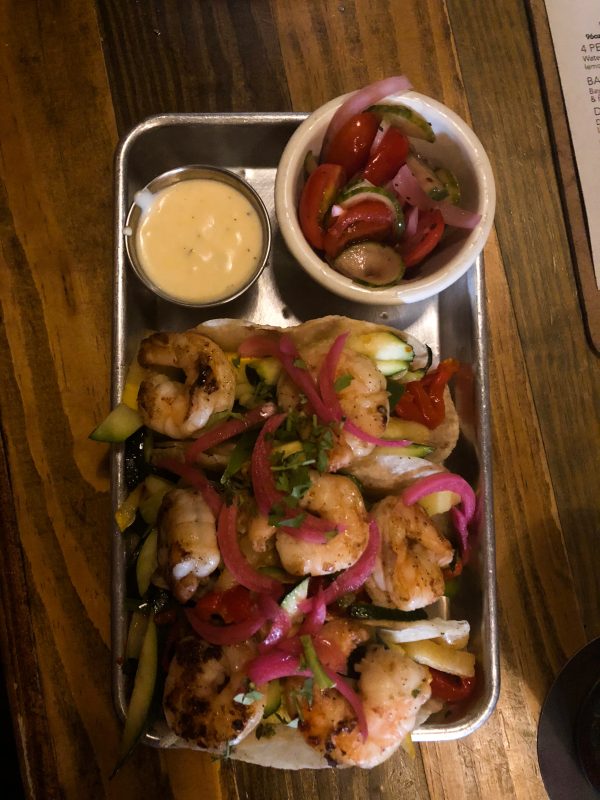 After dinner, we had our BOOze Tour. We got on a peddle pub and cycled to about 4-5 bars while our driver told us ghost stories. Our tour started around 7pm so it was perfect timing to start telling ghost stories. The dimly lit streets and gaslight lanterns made the stories spookier. We loved it and would highly recommend Savannah Slow Ride.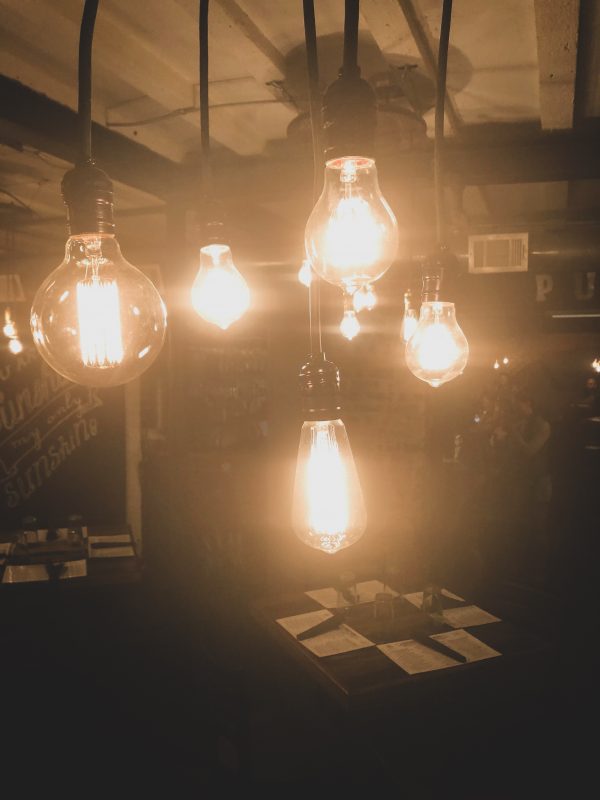 The night was concluded by bar hopping, drinking moonshine and attending a drag show (most bars stay open till 3pm, woof).
Tybee Island
Our last day was spent at Tybee Island. It's about 20 miles outside of Savannah and takes about 30-40 minutes depending on the traffic to get to the island. Turns out Tybee Island was where the movie Baywatch was filmed. Some of the life guards said they met The Rock!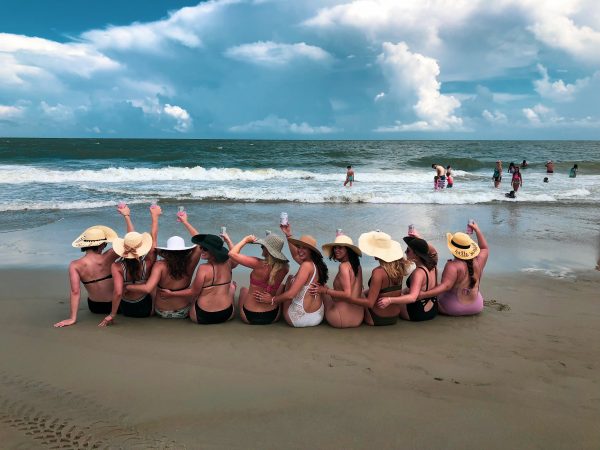 Tybee Island beach was beautiful. It was pretty busy but it was also a holiday weekend. For dinner, a local recommended Huc-a-Poos for some pizza and beer which hit the spot after a day of drinking on the beach.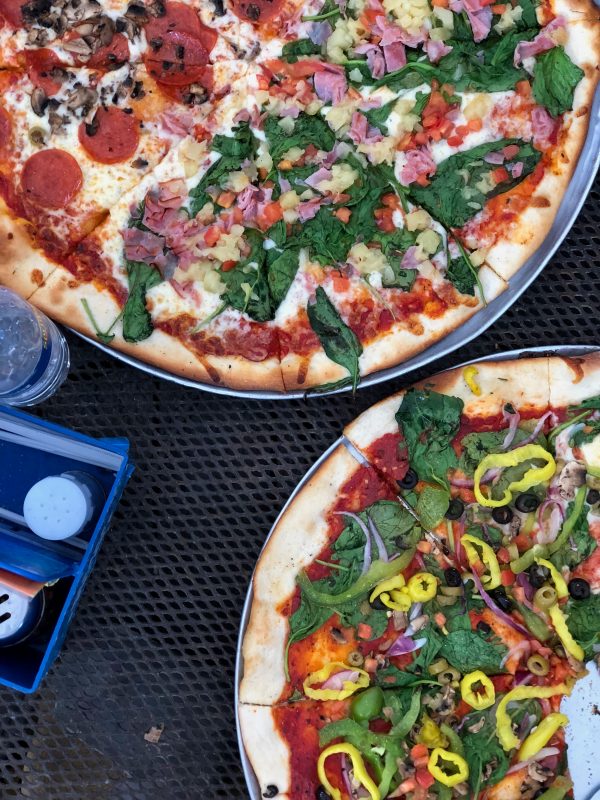 Dessert was Savannah's famous Leopolds Ice Cream, which has been around since 1919 and they pride themselves on having not changed their recipe since. The line was incredibly long to get in, but it was worth the wait.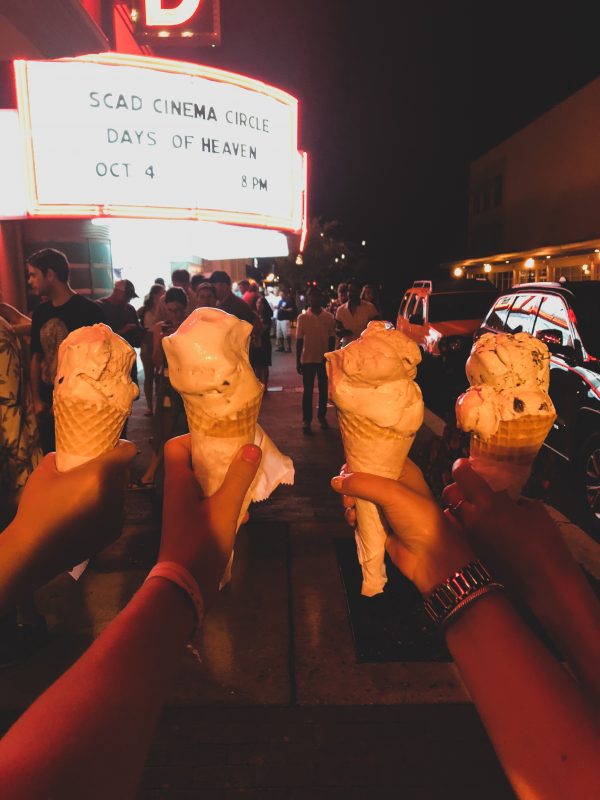 All in all, it was a beautiful historic city filled with rich history, creepy (yet fun) ghost stories and southern charm. The bride had a great time and I would recommend it as a bachelorette party spot or girls getaway!