These 12 healthy spring recipes will make you feel good inside and out! All are created by dietitians that will inspire you to continue to cook healthy throughout the Spring season!
Just checking in to make sure we are all ok. I talked about what Sean and I are doing to distance ourselves in this post. We are hunkering down for another week and a half or so. Because the world at a bit of a standstill right now I wanted to highlight some healthy spring recipes using fresh produce that you (should) be able to find at the grocery store! I saw a lot of produce left in the produce section, use them up! Let's get this 12 healthy spring recipe round up started!
This healthy carrot cake bread pudding is tasty and easy to make. It can be served warm or cold and is great for Easter Brunch!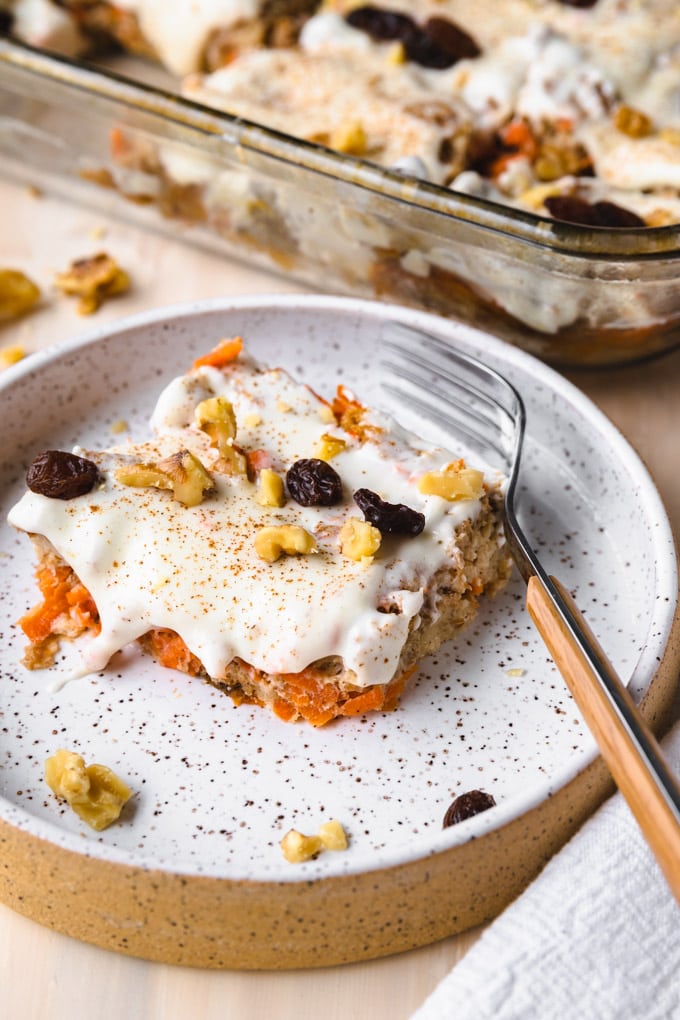 Fluffy whole wheat orange pancakes packed with bright citrus flavor paired with a luxurious maple tahini syrup.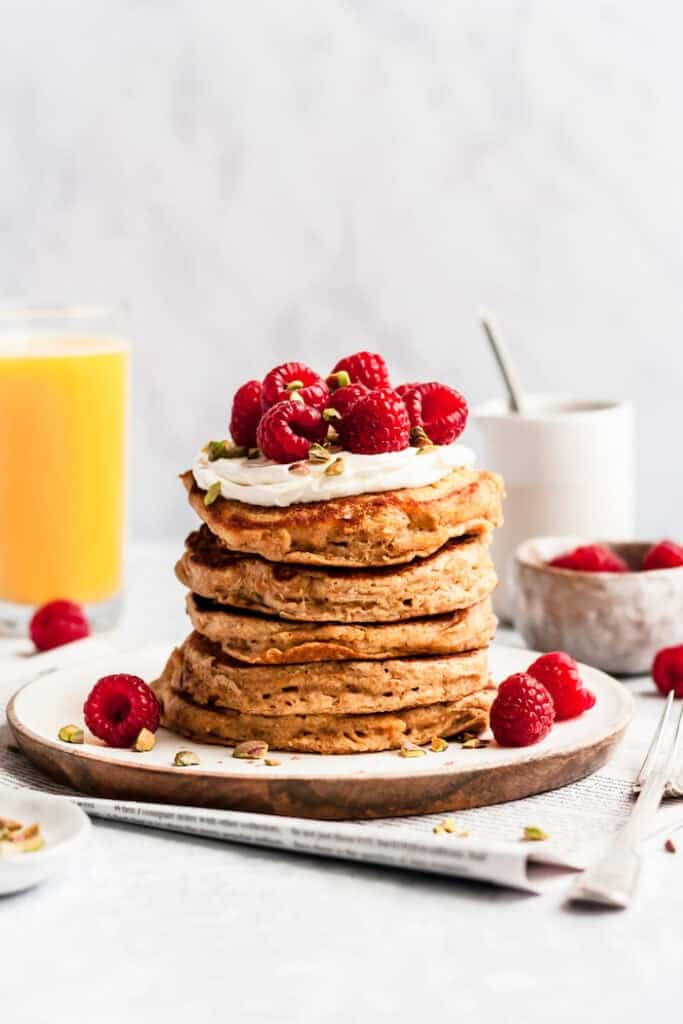 This show-stopping fruit pizza is fresh, beautiful and slightly more wholesome than traditional recipes that call for a sugar cookie crust.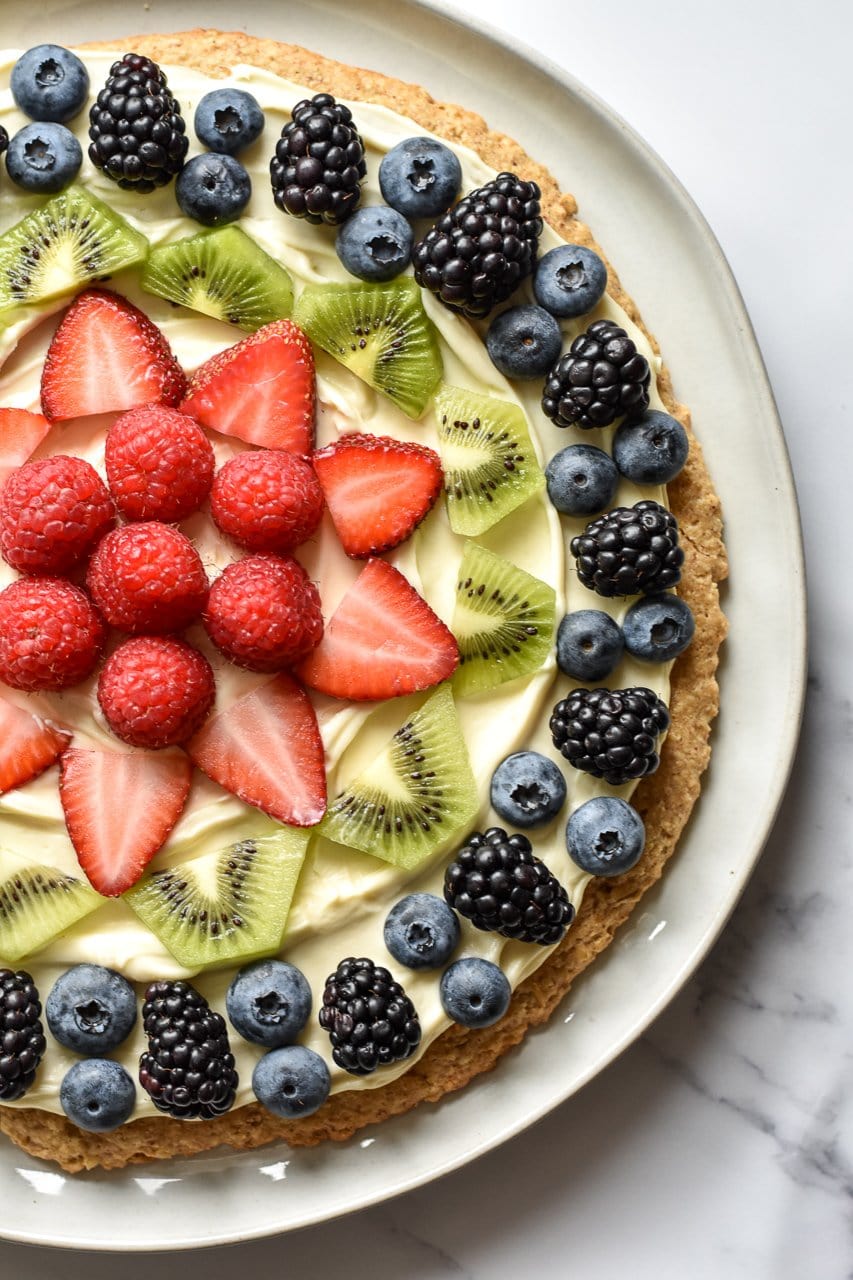 Pour this red pepper sauce all over a cauliflower steak for a saucy tasty meatless dish!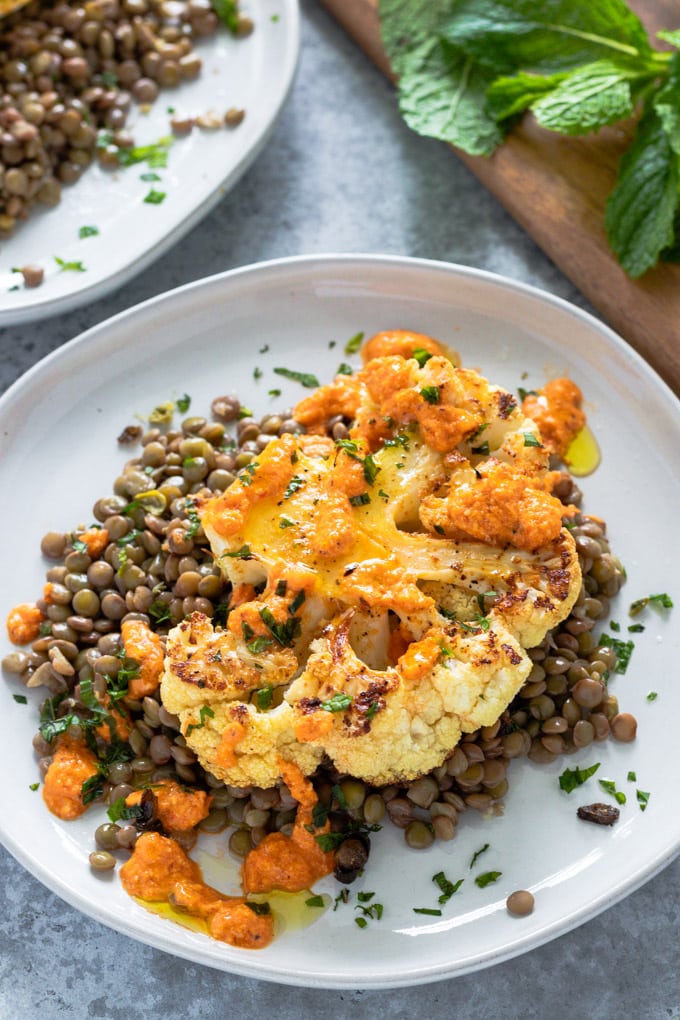 Kabobs are an easy, healthy and delicious way to serve fruits and vegetables. Learn how to make grilled fruit & vegetable kabobs with this easy to follow and customizable recipe.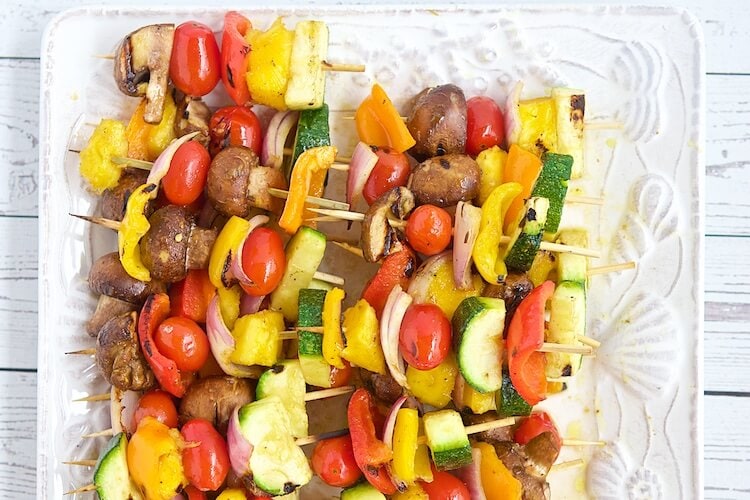 This is the easiest grilled lamb steak recipe. It's an tender, juicy, and flavorful dinner paired with grilled asparagus.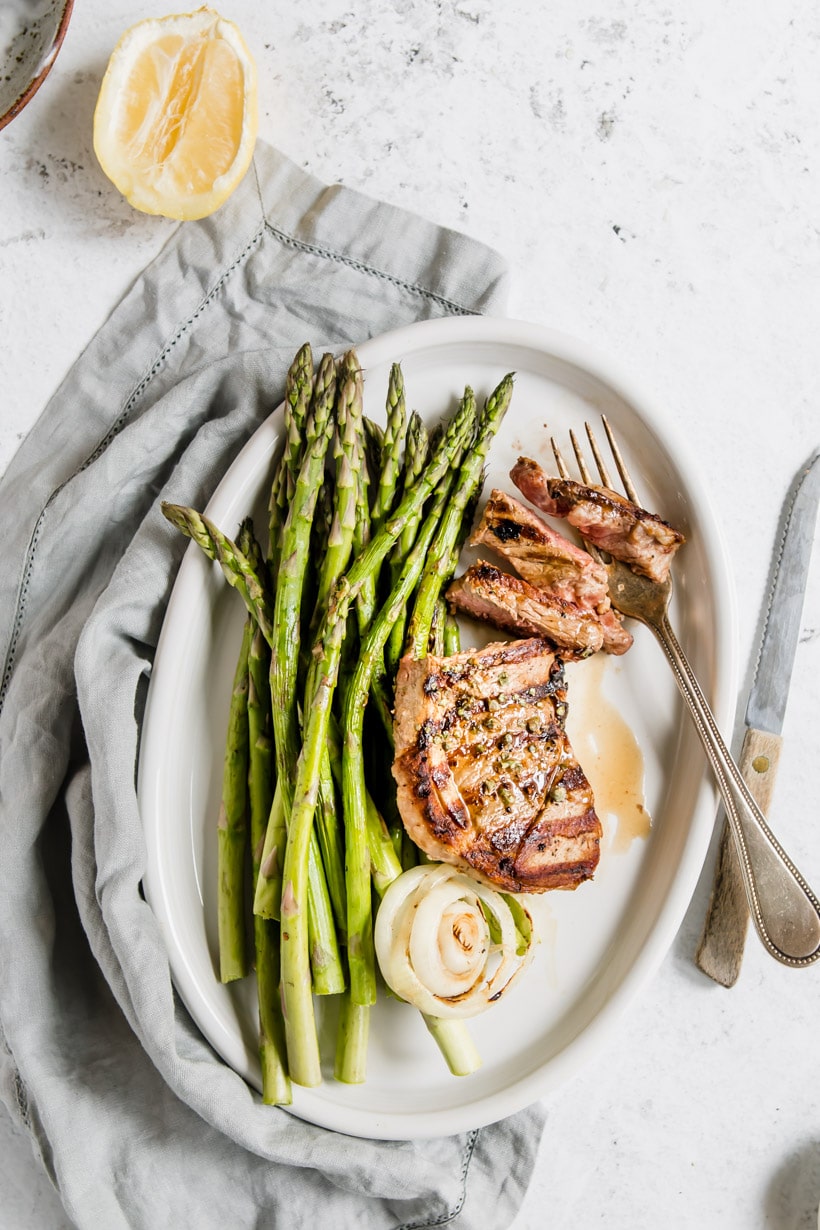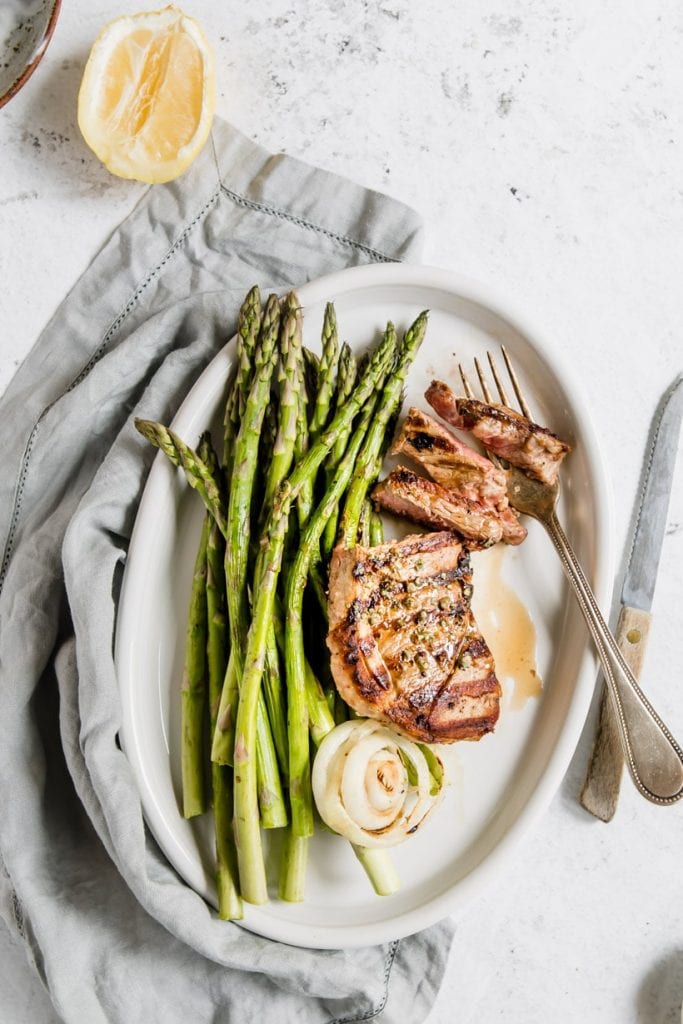 These delicious muffins are made with whole grains, delicious spice, honey, and fresh strawberries for a healthier version of your favorite snack!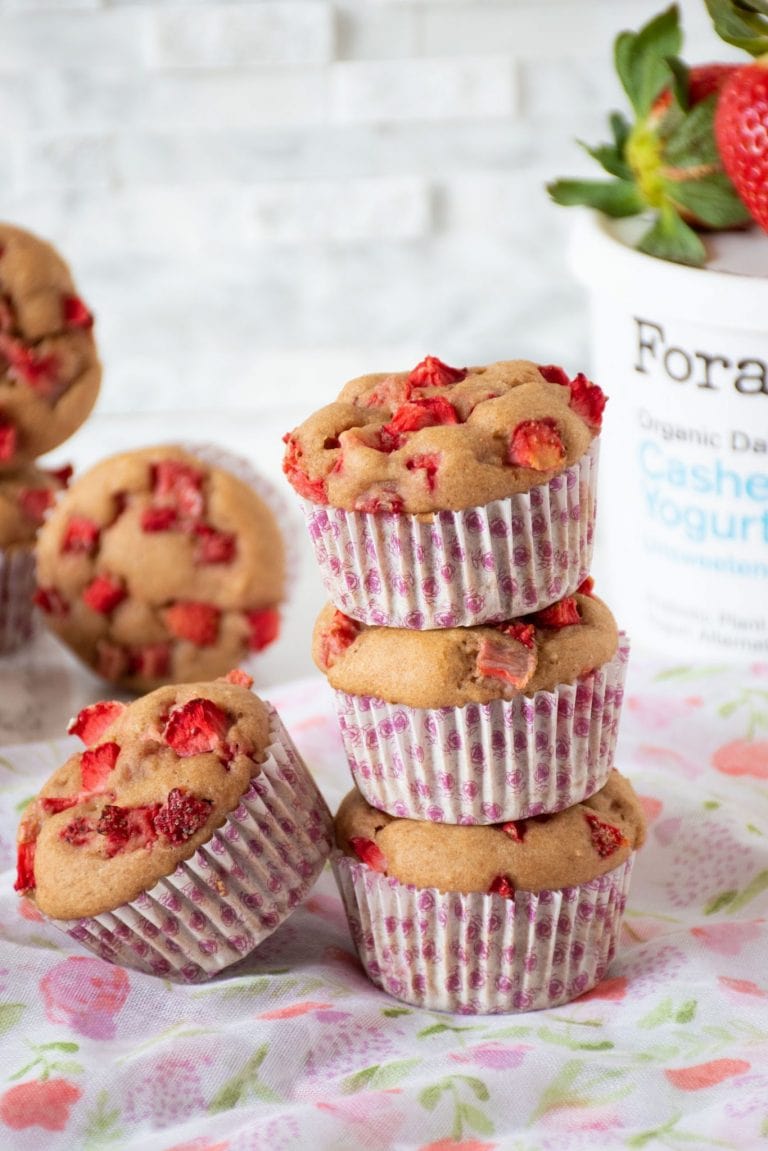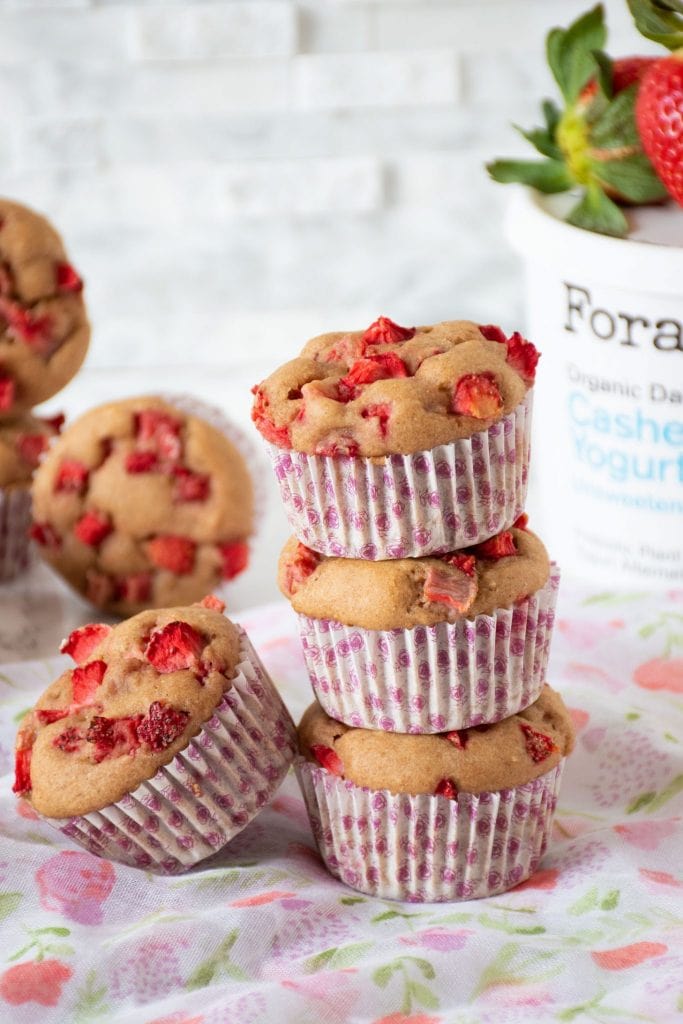 This healthy Caesar salad will have you rethinking your lunch game. It's loaded with plant protein and is super tasty.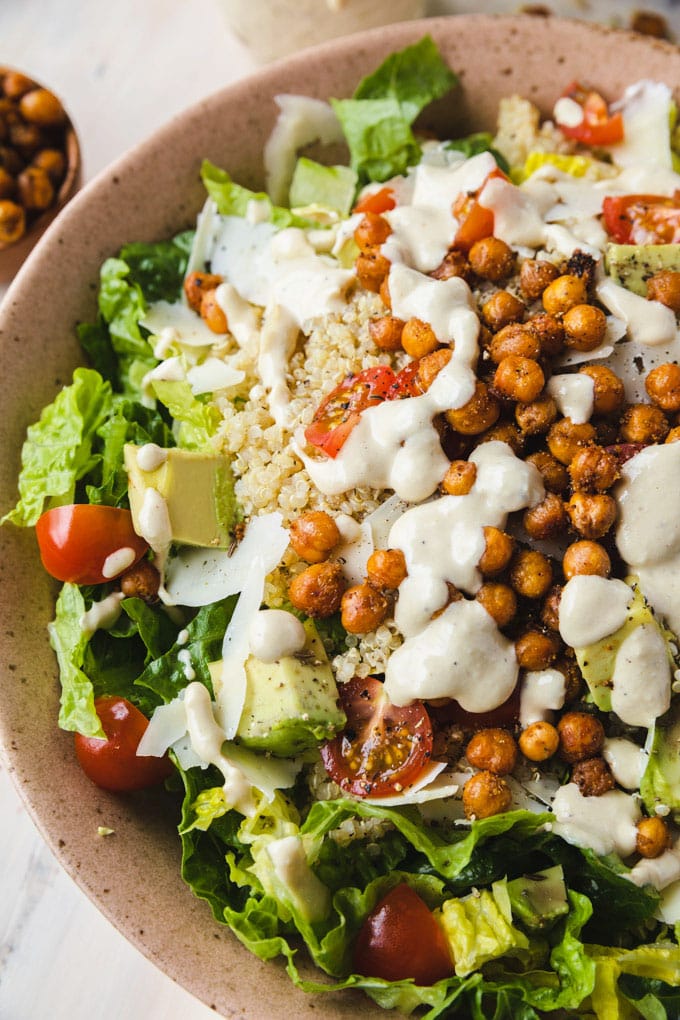 Pan Seared Salmon with Rosemary-Walnut Sauce delivers a restaurant-quality, dairy-free dish in just 30 minutes.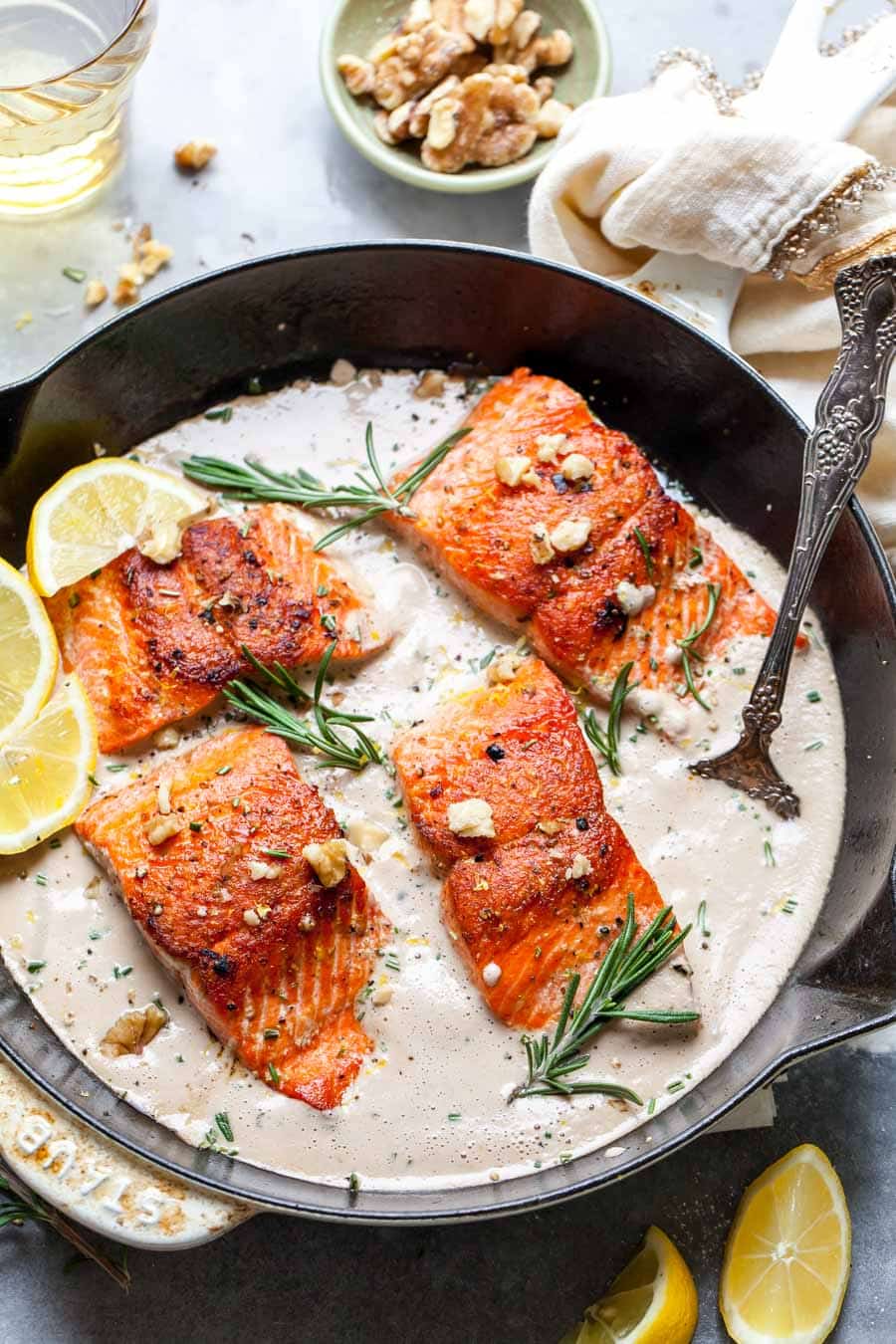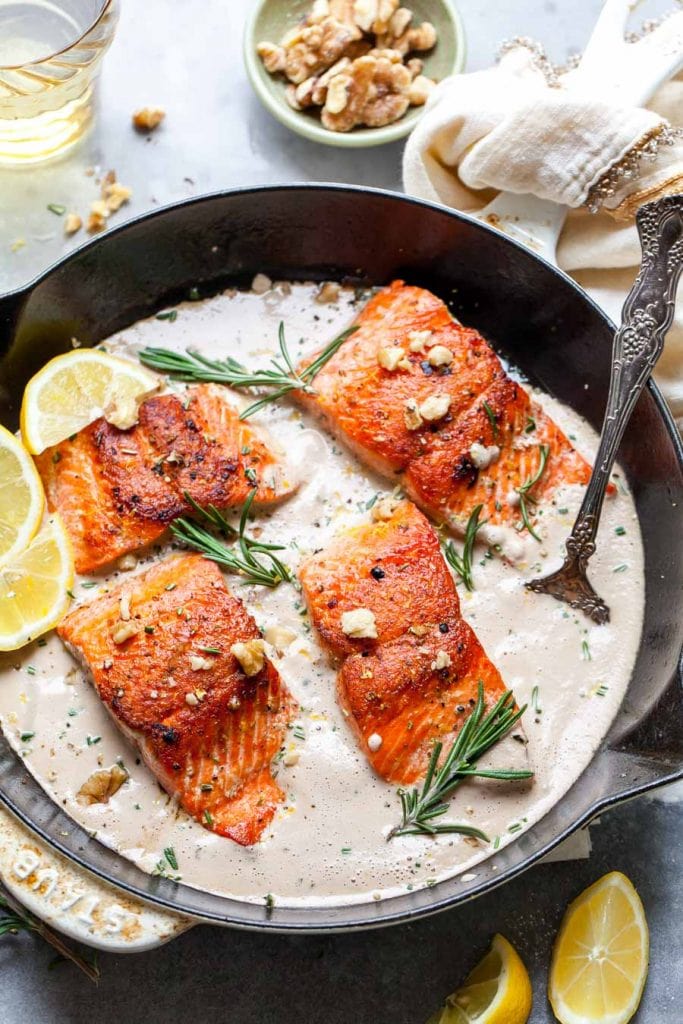 Strawberry Fig Bars Recipe
This easy Homemade Strawberry Fig Bars recipe is low in added sugar and has the perfect crumbly cookie outside and sweet sticky fig filling.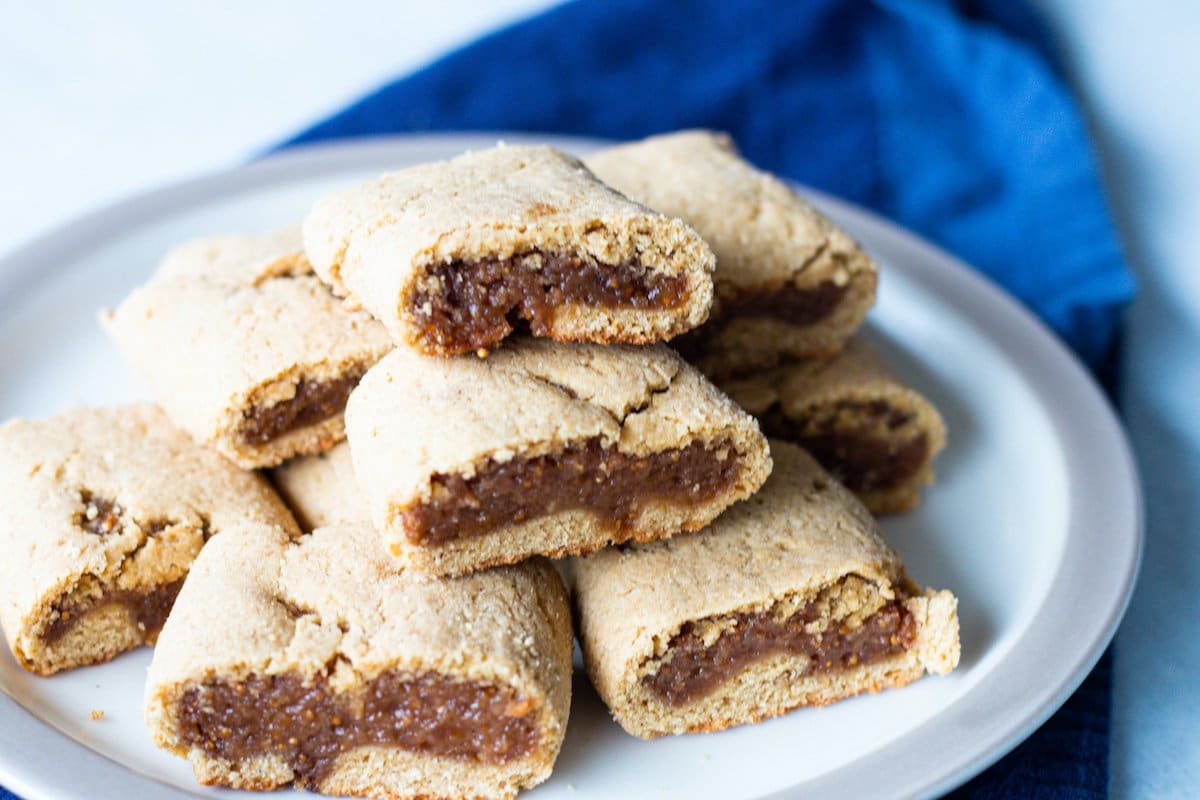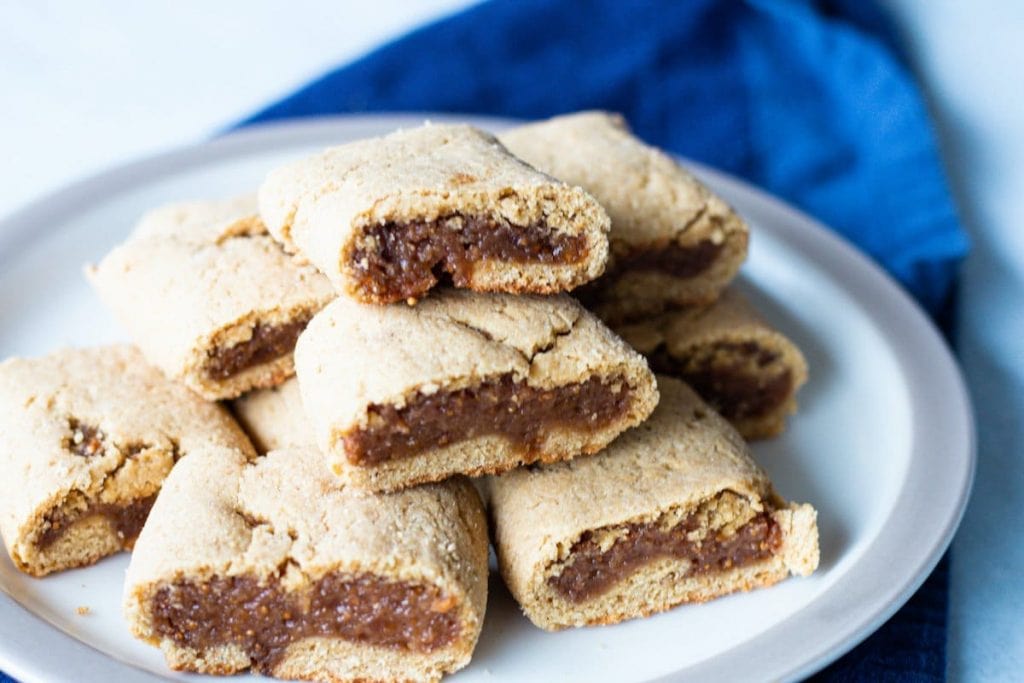 Wondering what to do with asparagus or how to cook it? Pair asparagus with lemon and garlic for the perfect flavor combination. Give this oven roasted lemon garlic asparagus recipe a try!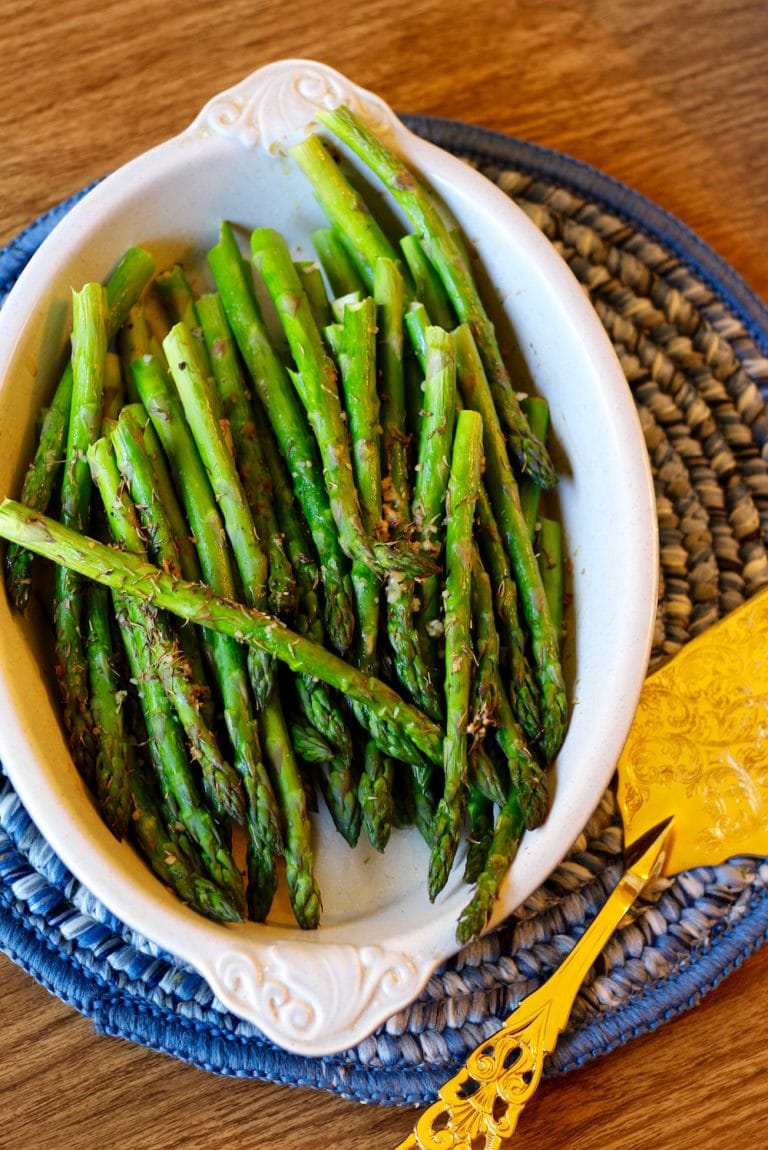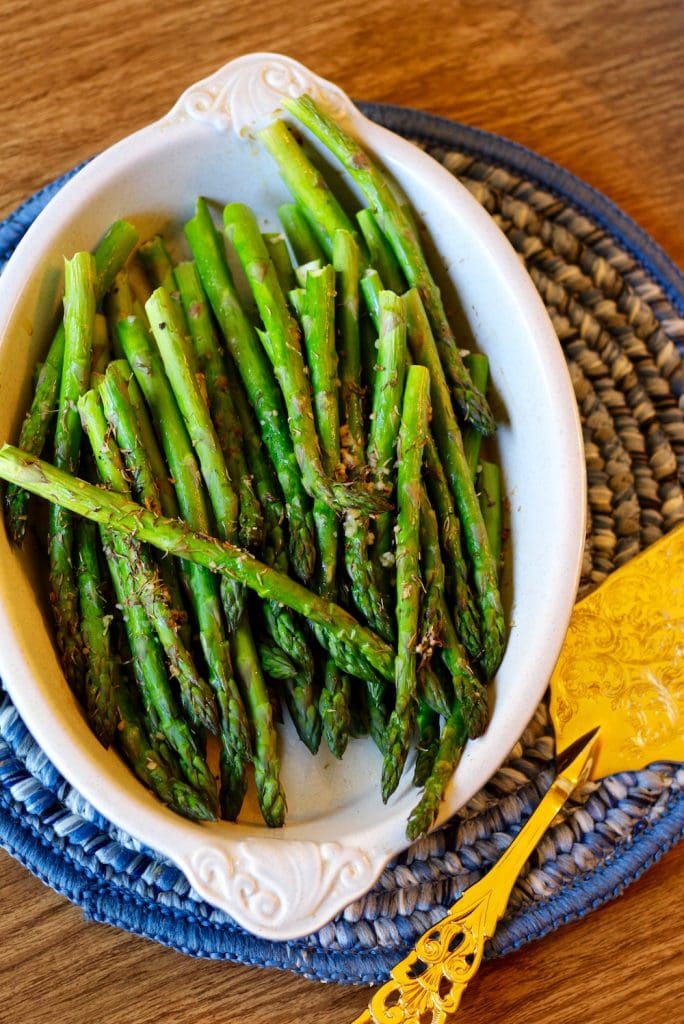 20 Minute Parslied Pea Pesto Pasta is a quick and easy vegetarian dinner perfect for busy weeknights. Kid-friendly and great for make-ahead lunches.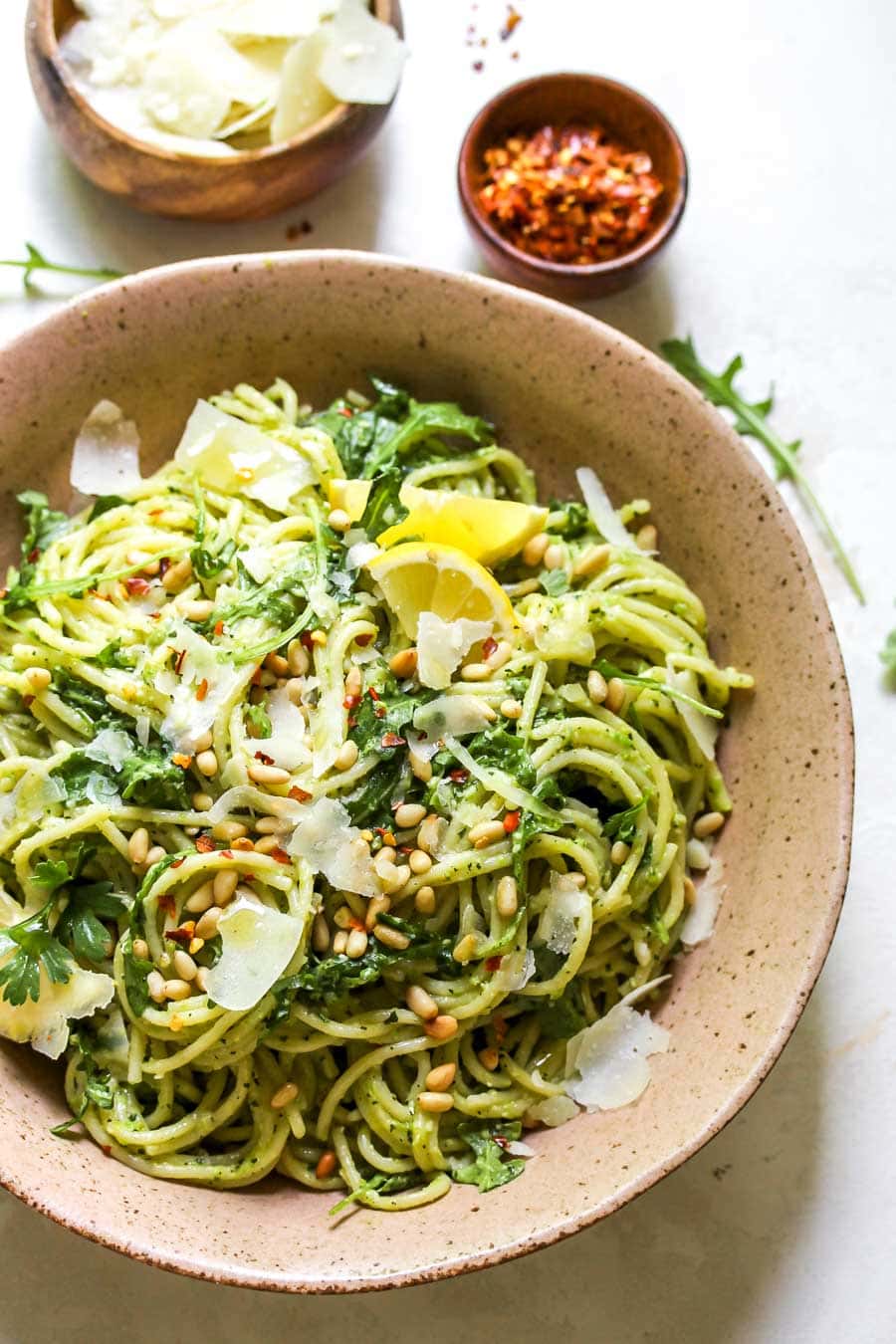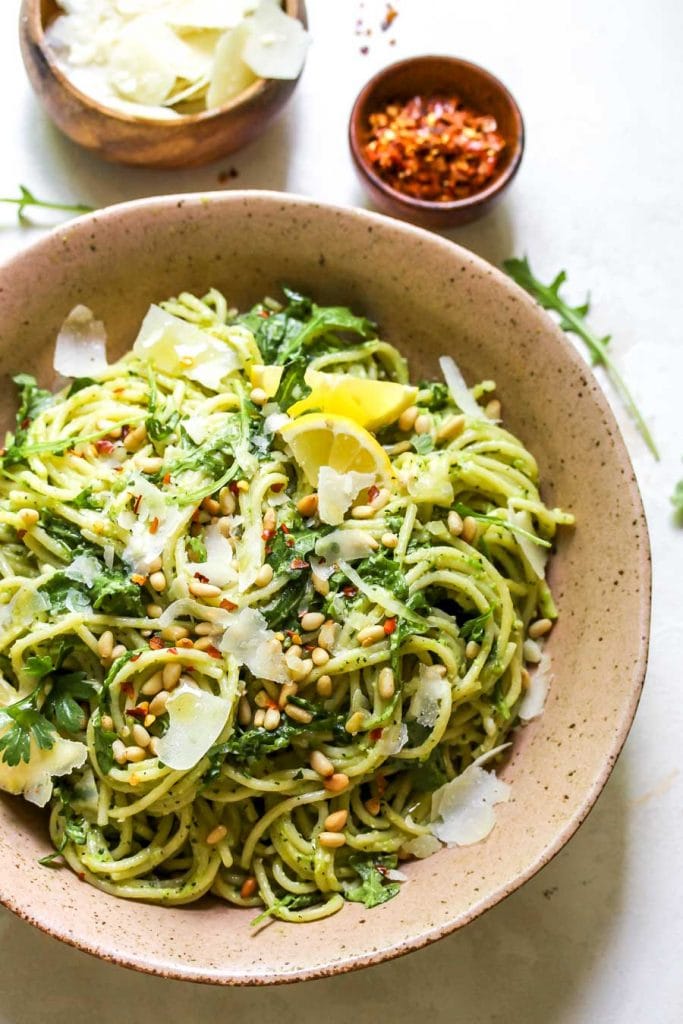 Hope you find that these recipes inspire you to continue to cook healthy despite these quarantined times! Feel free to PIN IT for later!