I am so excited about this almond turmeric dressing!
I literally cannot get enough.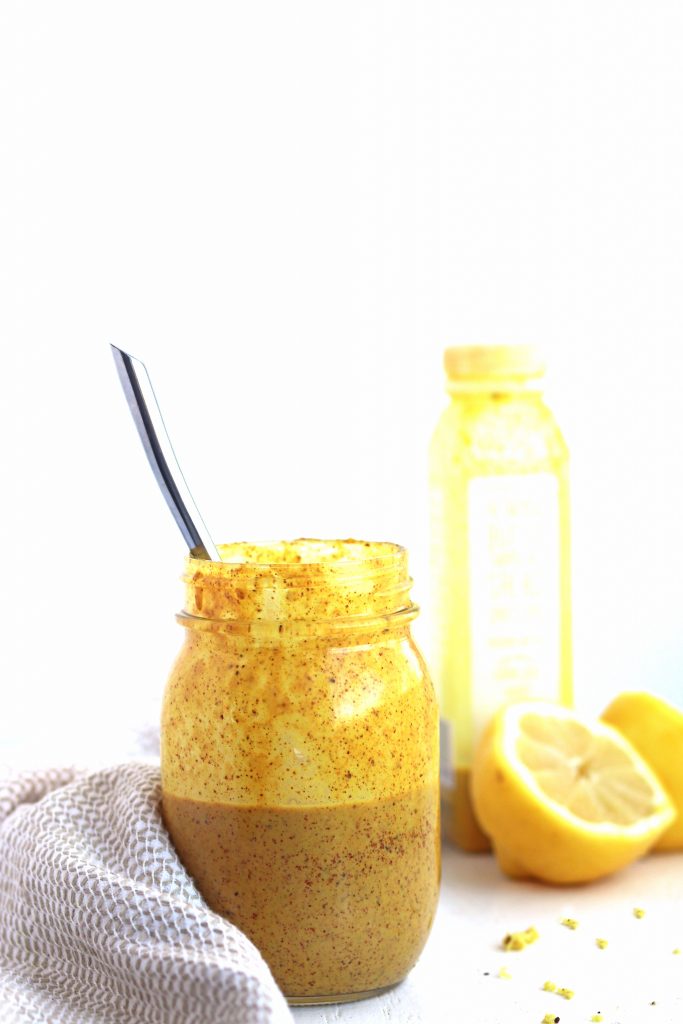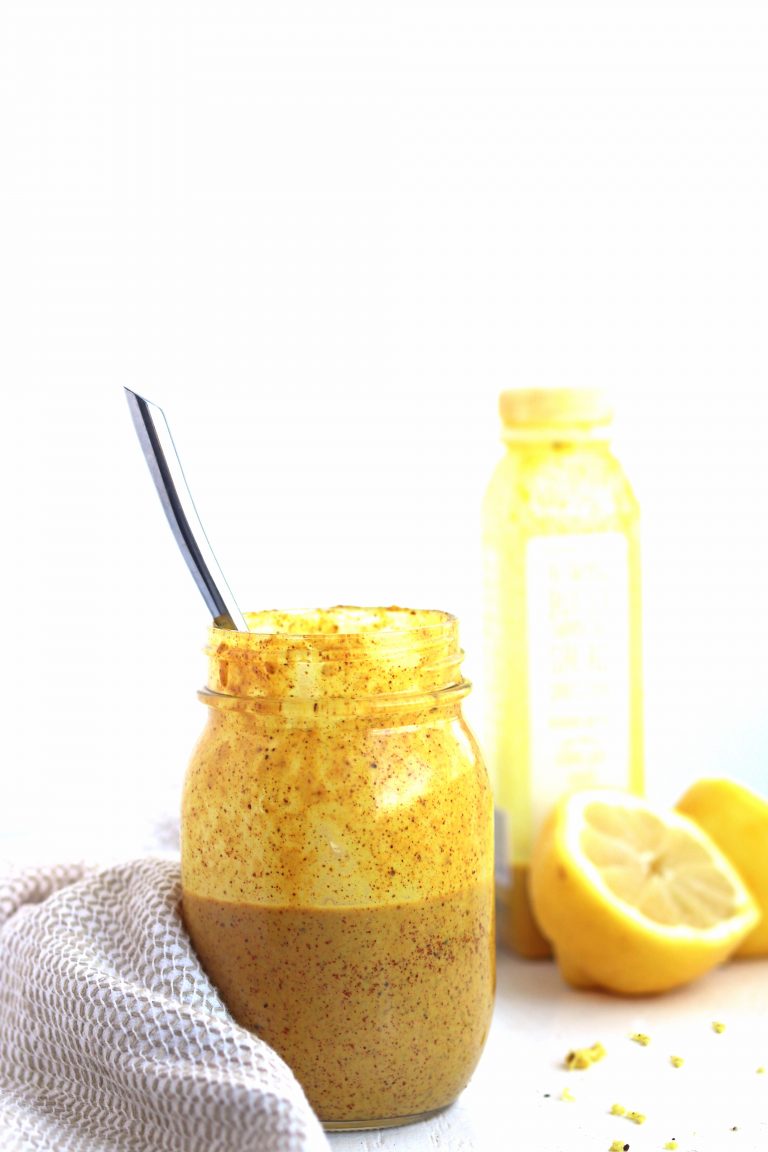 First off, I want to applaud Trader Joe's on this amazing product. I can honestly say I've bought 3-4 bottles in the past 2 months because I've been putting it on everyythannng. But you know with Trader Joe's ( and Costco at times) you fall in love with a product and then, poof! GONE. Just like that. They rip it from the shelves and we never see it again.
You ask them " what happened?!?!" Then simply tell you " Oh that was a seasonal item" with the friendliest of smiles.
Well, no thank you sir. I want my item back in stock.
FEAR NOT WITH THIS DRESSING
.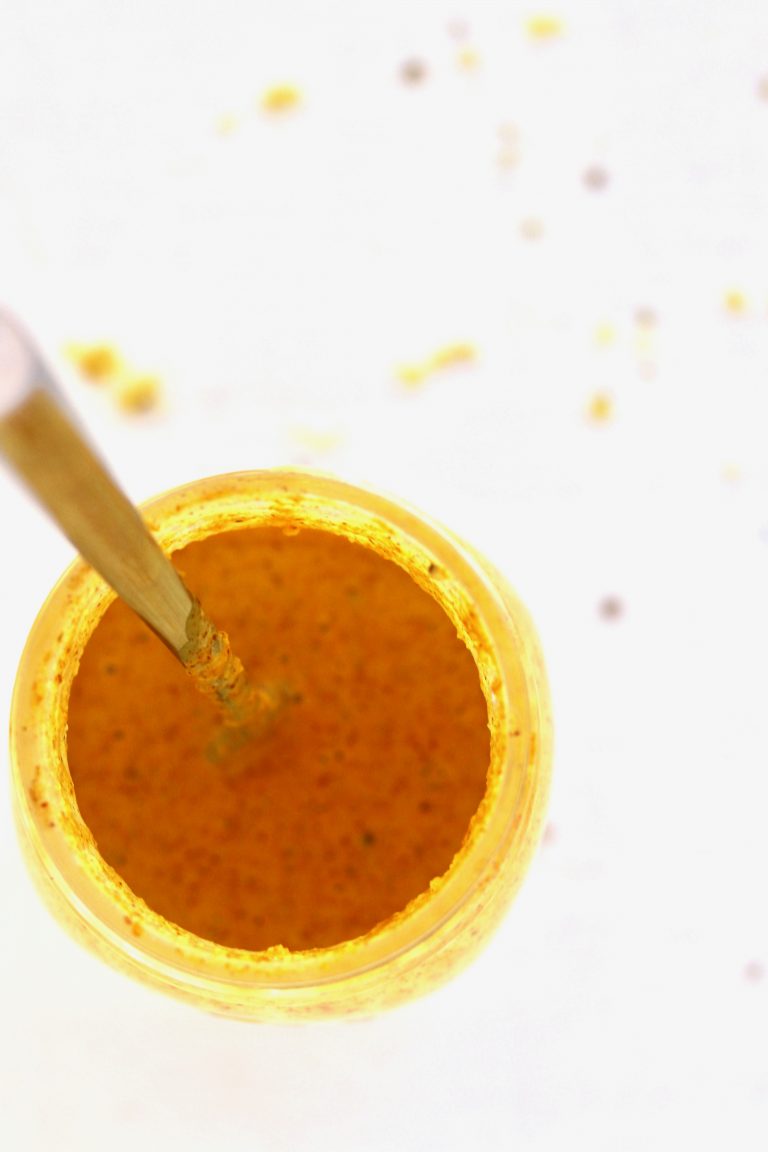 Lets talk about how perfect this is for a second…
THE TURMERIC: which we all know is on the RAGE right now in the culinary world. Partly because people are catching on to its health benefits including a compound called curcumin ( which studies shown to help prevent alzheimer's, cancer and improve brain function).
THE GINGER: Aromatic, pungent and spicy. It helps protect you immune system and is perfect for stir-frys, grain bowls, salads, eggs.
THE LEMON: gives this dressing another element; bold and bright.
THE ALMONDS: Almonds give this dressing life! They provide the creamy texture that really allows it to hold up well in a salad.
Whatever you do- don't forget the cracked black pepper- it helps with the absorption of turmeric.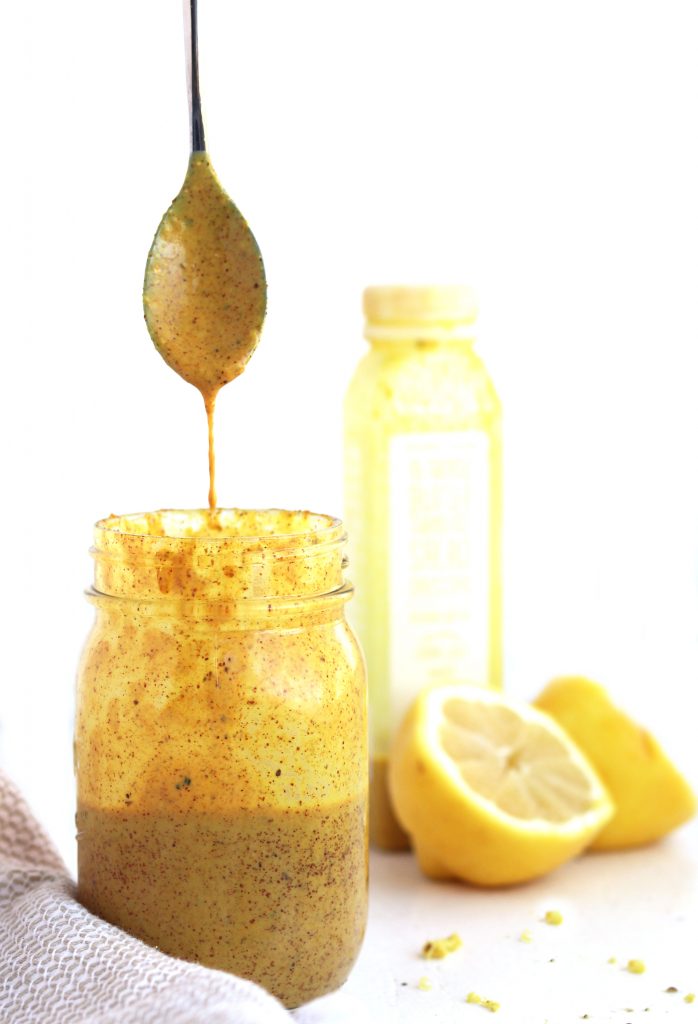 So here you go folks. The creamiest, bright, beautiful blend of turmeric, ginger, lemons and almonds.
Print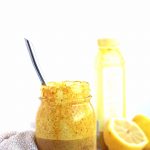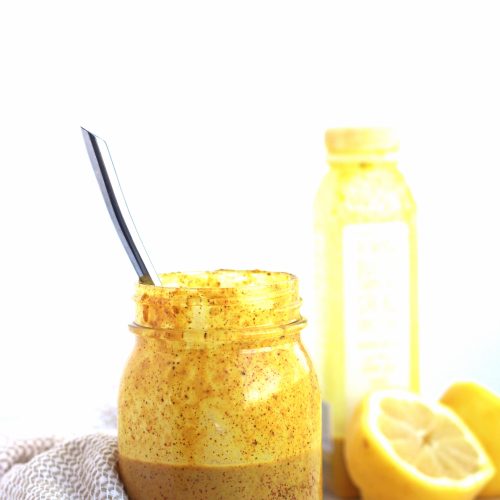 Almond Turmeric Dressing (copycat trader joes)
Author:

Prep Time:

5 minutes

Total Time:

5 minutes

Yield:

8 people

Category:

Dressing, Sauce
---
Description
THIS SAUCE IS LIFE! A beautiful blend of turmeric, ginger, lemon and almonds makes the perfect dressing to put on just about anything.
---
Ingredients
3.5 tbsp almond butter
1/2 cup water
1 tbsp ginger puree
1 1/2 tsp turmeric
1 1/2 tsp garlic powder
1 1/4 tsp sugar (I used white)
1/2 tsp sea salt
1/2 tsp cracked black pepper
Zest of 1 lemon
Juice of 1 lemon
---
Instructions
Combine all ingredients and whisk to combine.
---
Notes
I used white sugar. I have not tried any other substitute, if you do try another sugar please comment below and let me know how it went!
Keywords: Almond Turmeric Dressing, Trader joes almond turmeric dressing
Recipe Card powered by
SaveSaveSaveSave
SaveSave
SaveSave
SaveSave