These 10 summer salad recipes are going to make you want salad all summer long. These aren't your boring lettuce with topping salads. They are amped up to the next level. Nothing is better than finding a go-to summer salad with fresh ingredients, drippy dressings and tasty toppings.
When I think of summer I think of my garden, or lack thereof at the moment. I love the seasonal vegetables and fruits that bear their treasures this time of year. I love that these 10 creative recipes used untraditional salad toppings to deliver nutrition through every bite. The salads were all created by talented registered dietitians and I bet the pictures will have your mouth watering by the end of this post. I know mine was.
Pear, Pomegranate and Walnut "Beauty Boosting" via Cannolis and Carrots
The healthy fats from the walnuts and the antioxidants from the pomegranate and leafy green veggies make this a true beauty-boosting salad!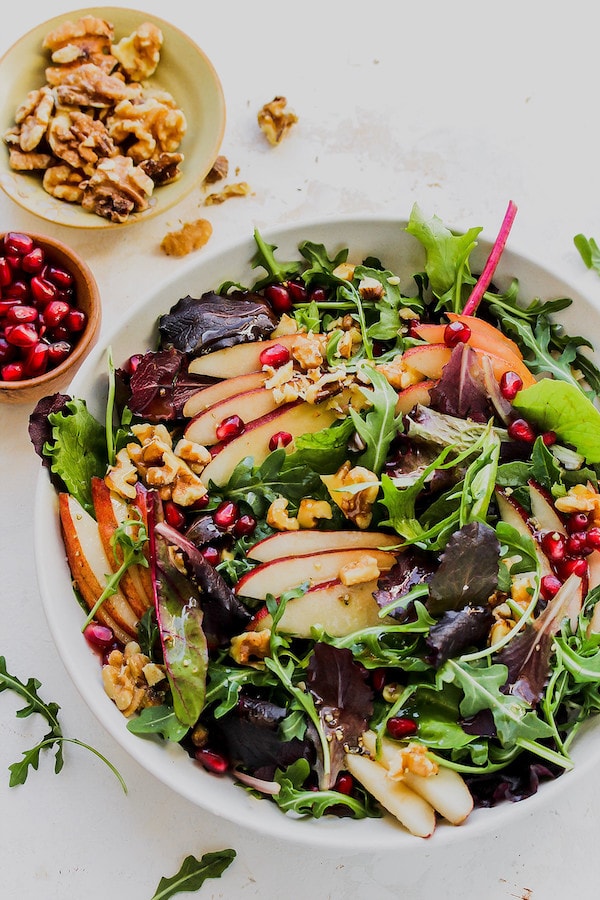 Summer Zoodle Salad With Avocado Miso Dressing via Chelsey Amer Nutrition
Utilize farmer's market fresh produce in this Raw Zoodle Salad with Avocado Miso Dressing for a tasty side dish or main that screams summer!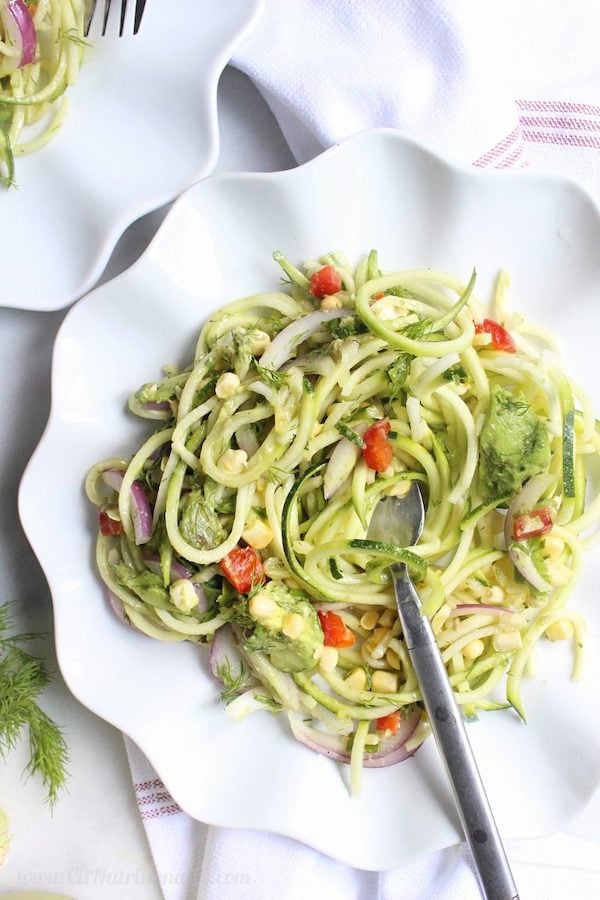 This steak panzanella salad recipe embodies the flavors of summer with avocados, tomatoes, garlic and basil. The dressing is a medley of lemon, red wine vinegar, olive oil and basil that gets tossed in with spinach, cucumber and sourdough croutons.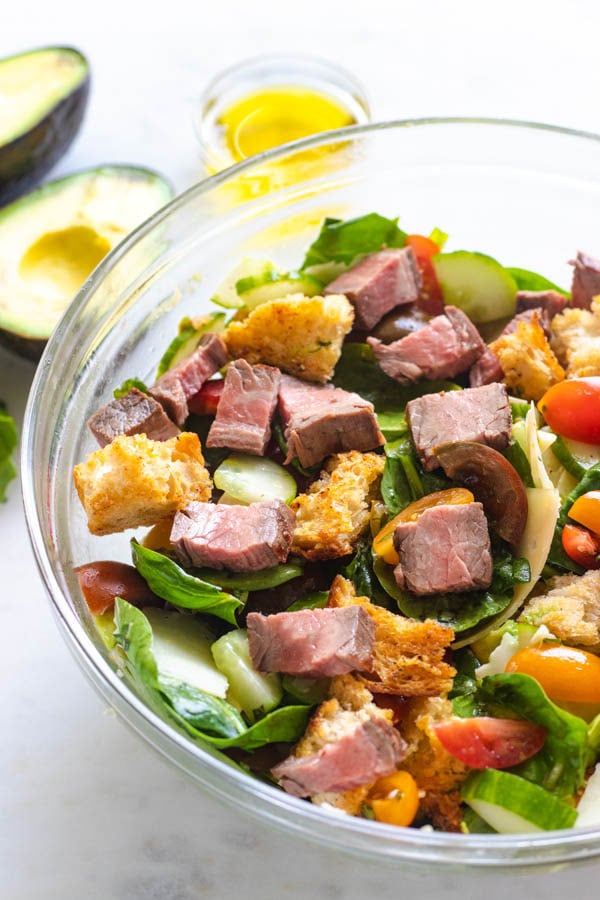 Creamy Broccoli Cauliflower salad that makes you excited for broccoli!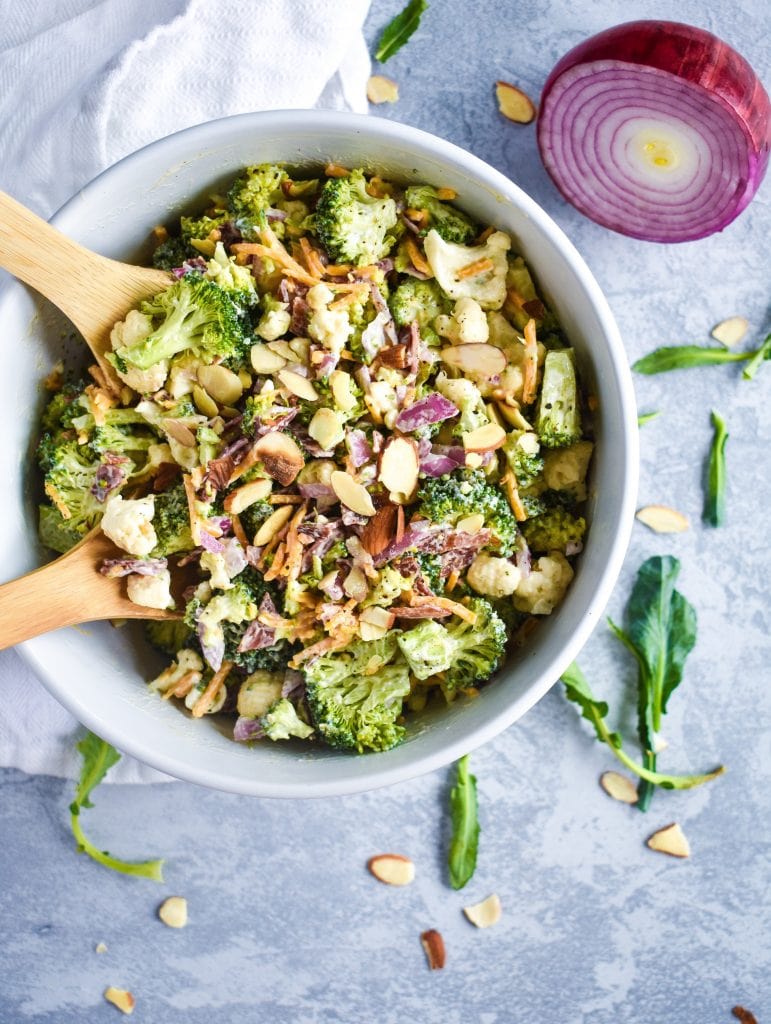 This easy beet and arugula salad is made with fresh beets, arugula, hemp hearts, & goat cheese, drizzled with a balsamic glaze and topped off with lemon juice.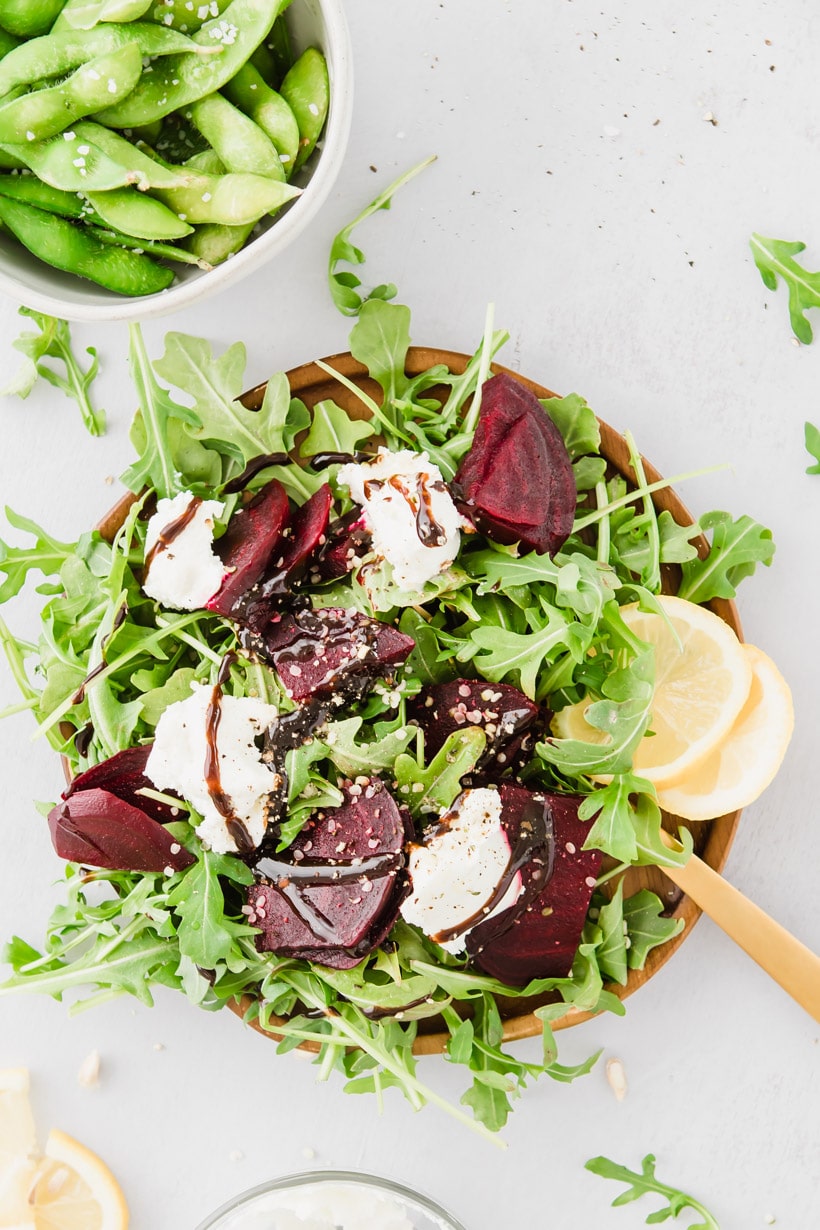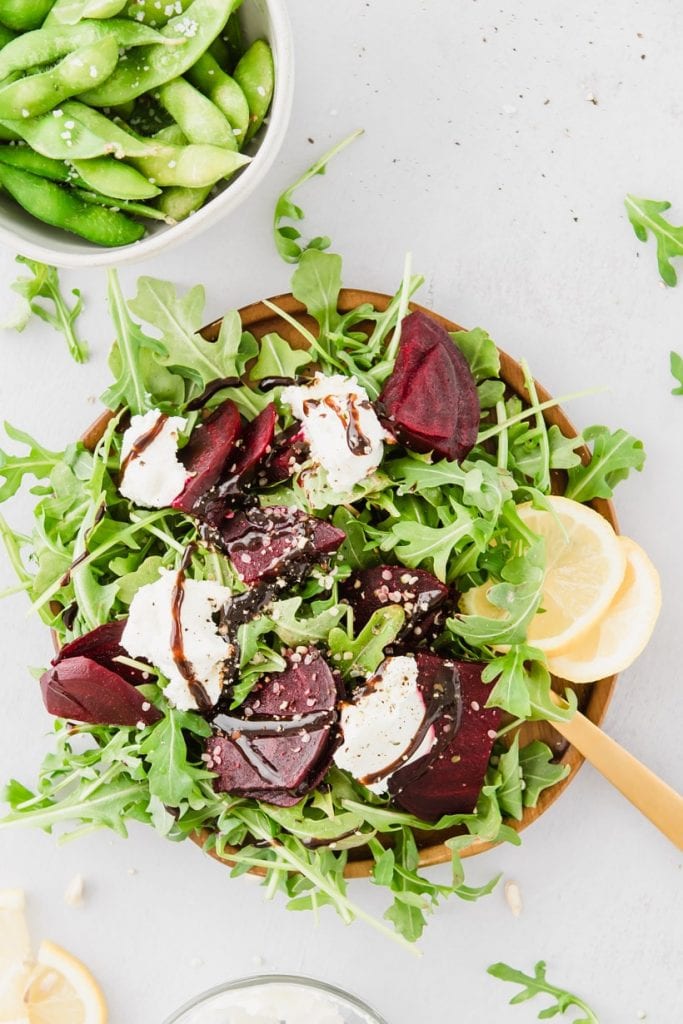 Grilled Cantaloupe Salad with Blueberry Ginger Vinaigrette via Make Healthy Easy
A tutorial on how to slice and grill cantaloupe that finishes with the recipe for Grilled Cantaloupe Salad with Blueberry Ginger Vinaigrette.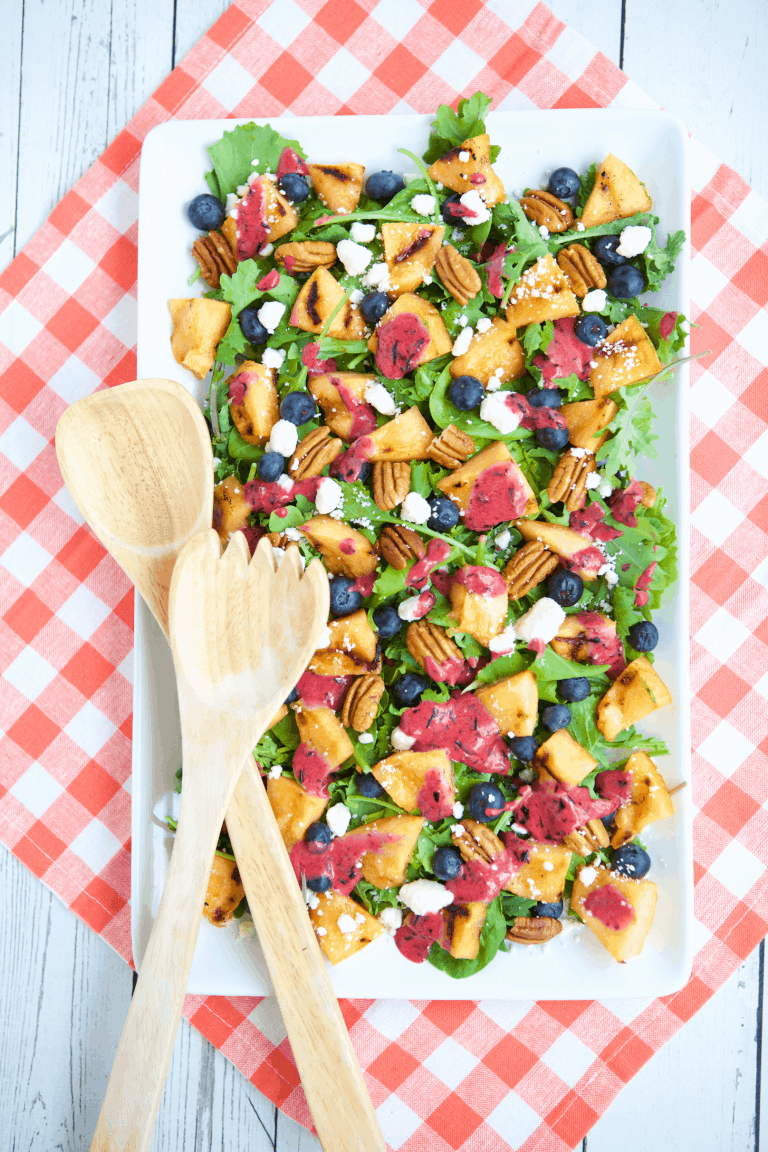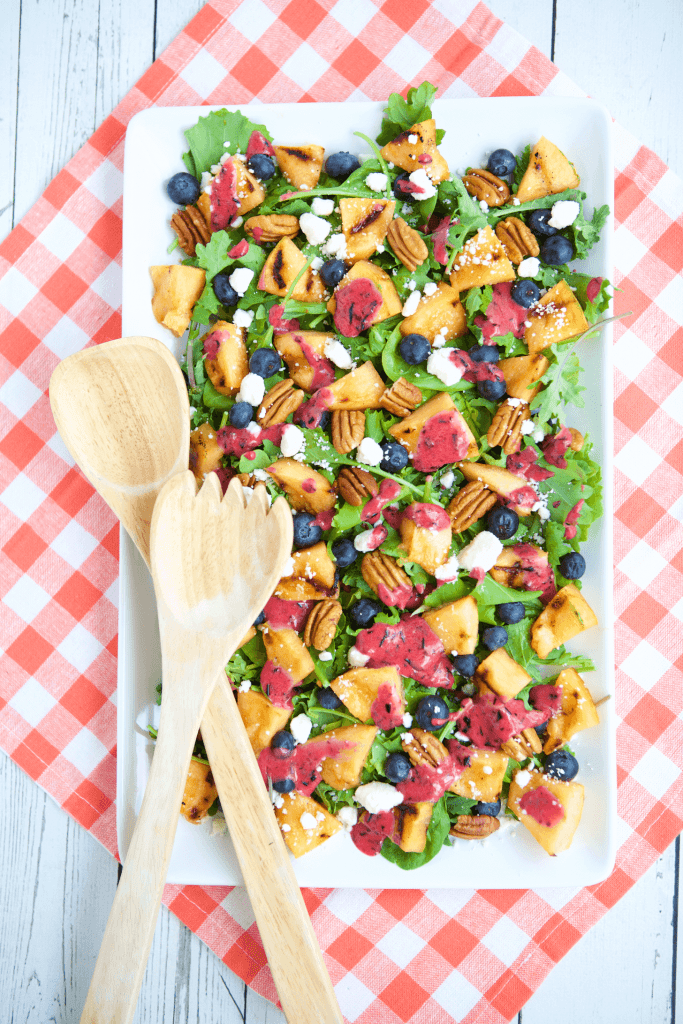 Curried Chickpea Salad via Hummusapien
This flavorful curried chickpea salad is packed with fresh herbs, veggies, and raisins for the perfect healthy meal, summer salad recipe or side dish.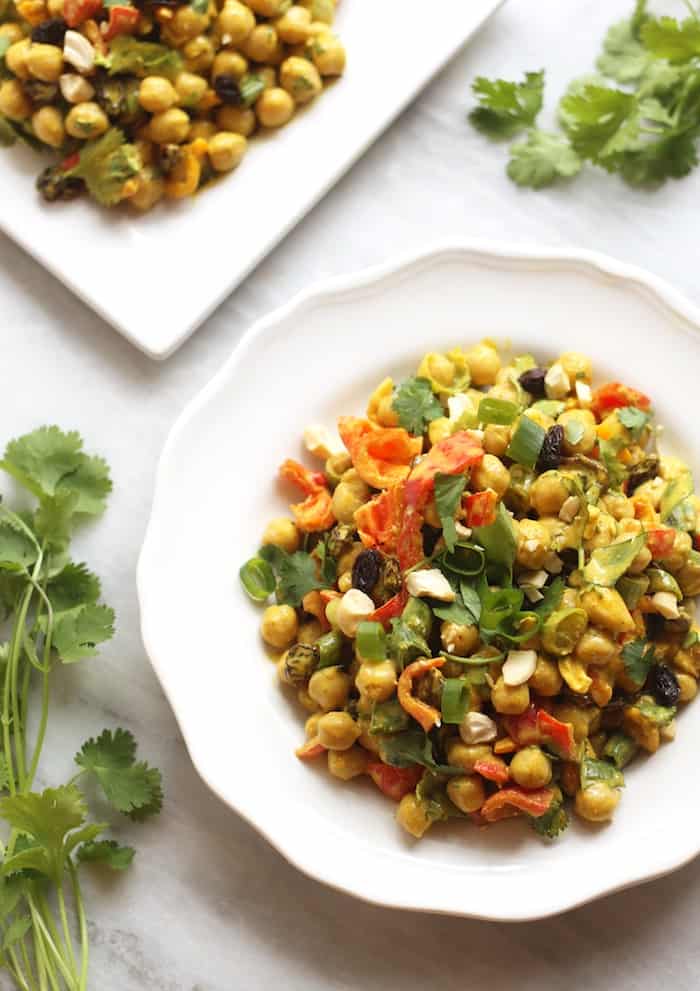 Asparagus Ribbon Salad with Crumbled Pancetta and Parmesan via Champagne and Paper Planes
The flavorful vegetables pair perfectly with savory crumbled pancetta and freshly grated parmesan. This asparagus ribbon salad is also great for making ahead and the hearty ingredients won't wilt in the simple white wine vinaigrette dressing.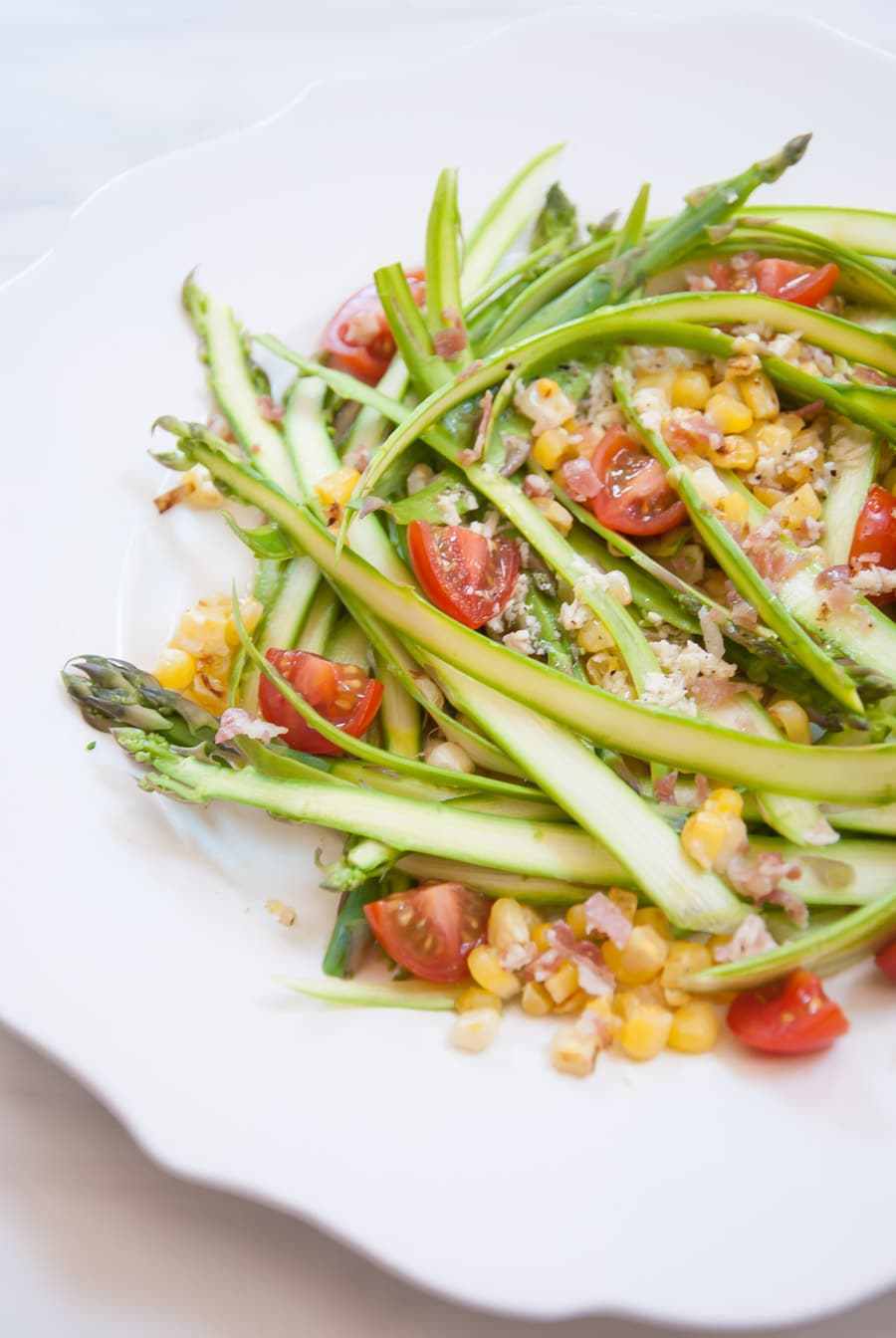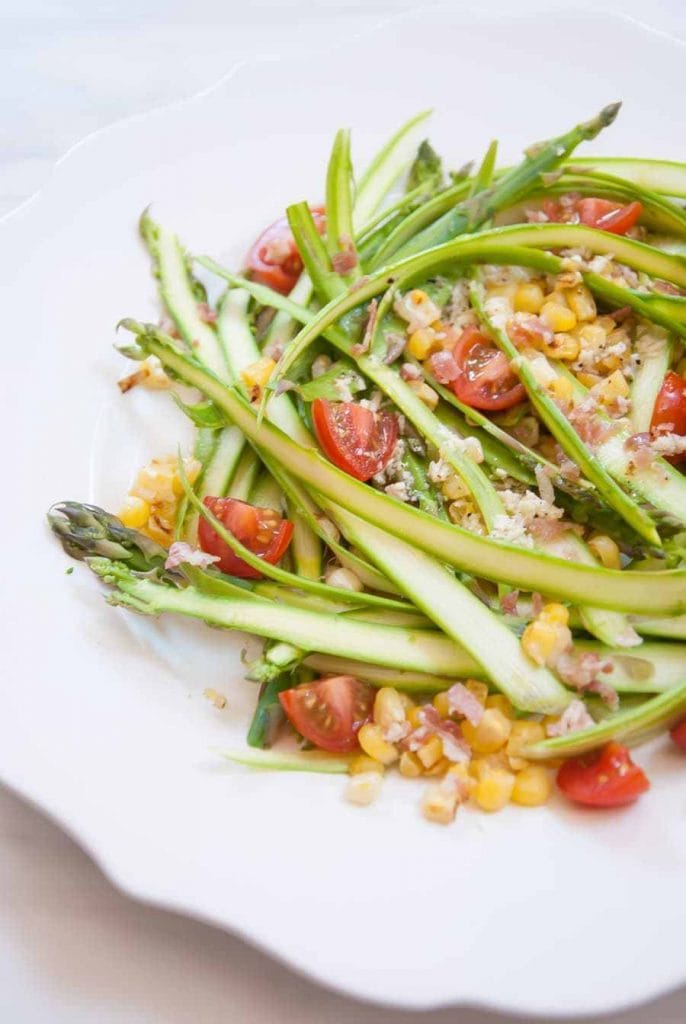 This antioxidant summer salad recipe is filled with sweet peaches, tangy blue cheese, tart dried cherries and nutty walnuts combined with the bite of the red onion, which makes this salad a joy to eat. Serve this up at your next dinner party.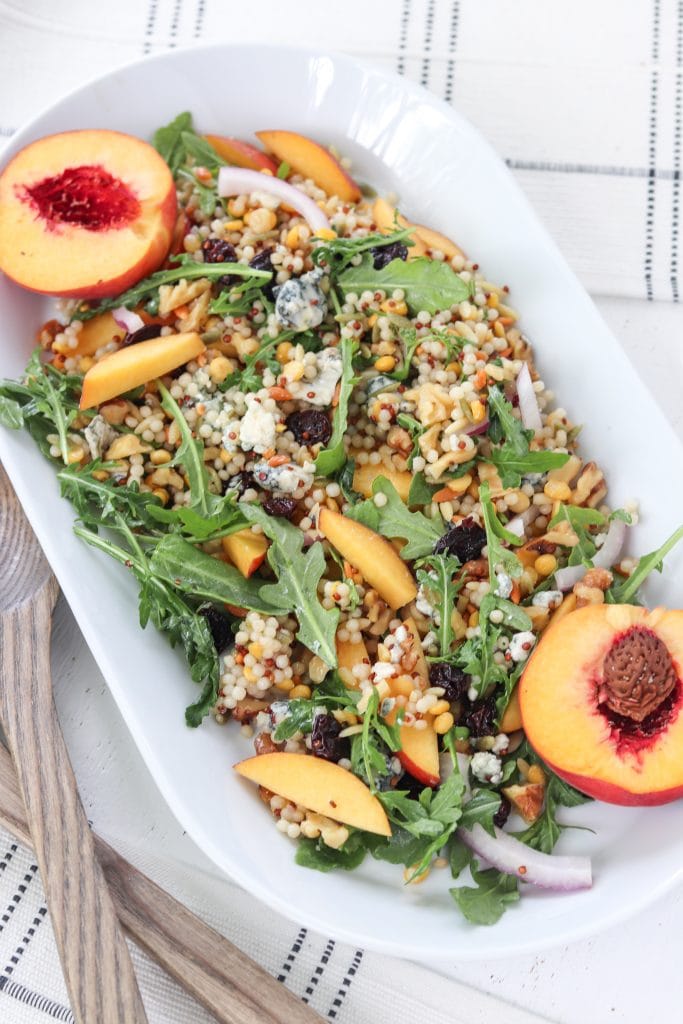 Strawberry and Fig Salad with Walnut and Feta via Salubrious RD
What's not to love in this salad? With a mixture of sweet and tangy, you can't go wrong. Pair it with some wine and you have even more antioxidants 😉