This post is dedicated to things happening in July and our little baby Charlotte's arrival into the world!
Hello friends! It's been awhile since I've done a wrap up post and an update on life lately! I'm going to still be active on the blog and posting once/week (hopefully) until further notice. Once I get more of a routine, I will probably go back to posting twice a week but I am taking baby steps.
Before I talk about Charlotte, let's get to business...
New recipes from July!!
S'mores Cookie Skillet - This s'mores cookie skillet is made in a cast iron skillet and can be cooked in the oven or straight on the grill for a fun summer dessert!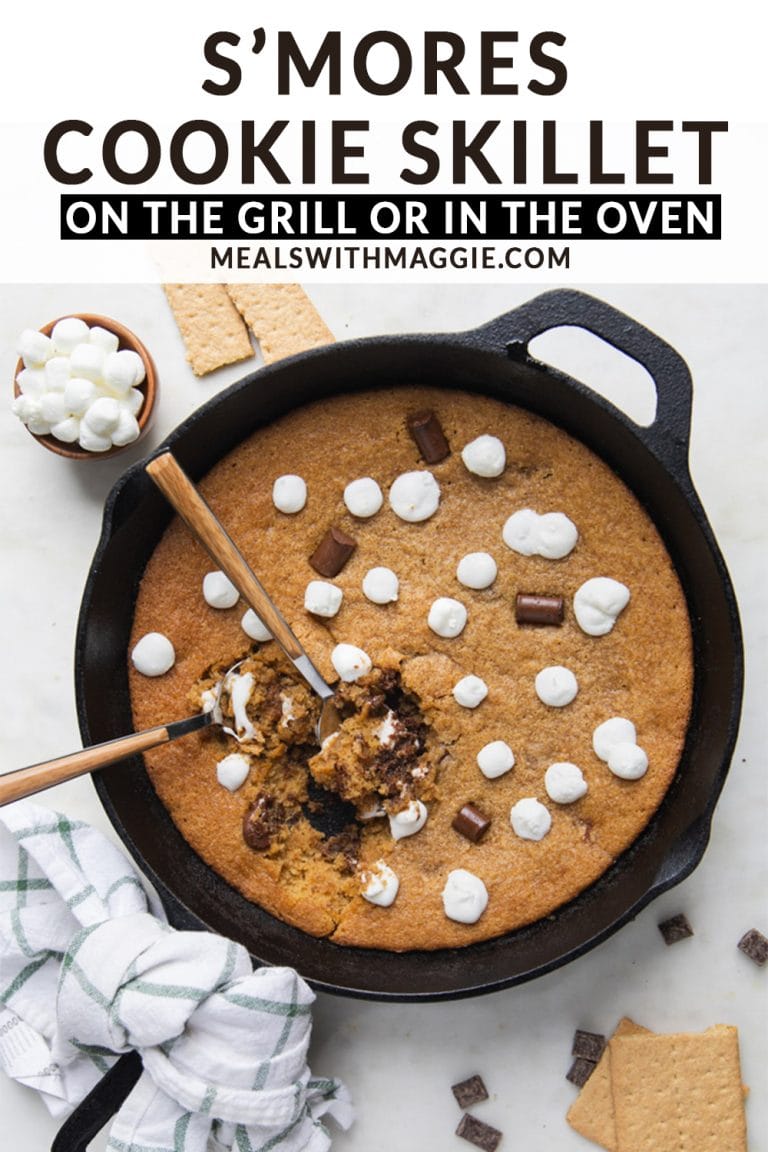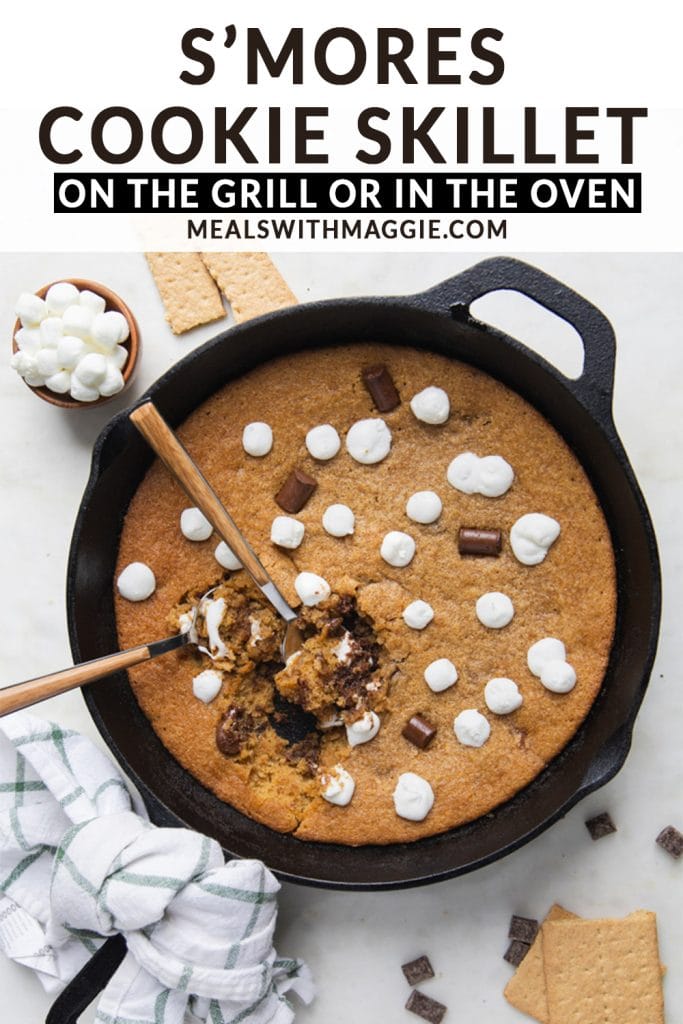 Superfood Green Smoothie- This superfood smoothie is full of healthy nutritious ingredients that awaken your digestive system and start your day off right.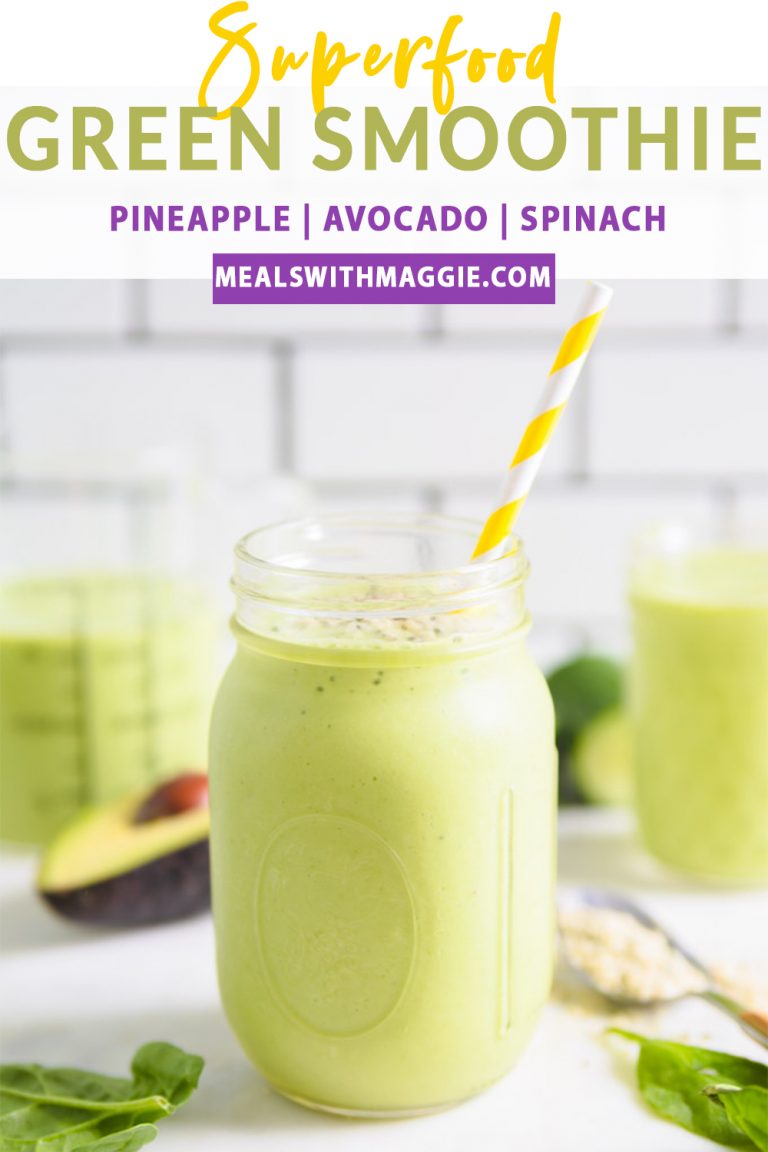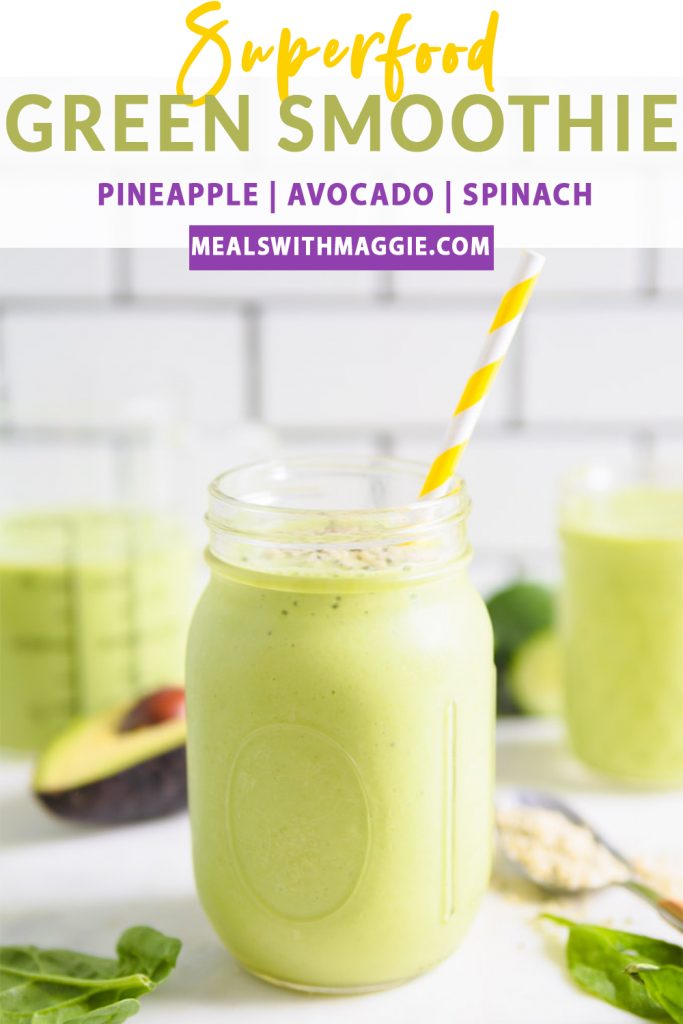 Strawberry Chocolate Chunk Bread - This strawberry chocolate bread pairs perfectly with a morning cup of coffee on a lazy Sunday morning.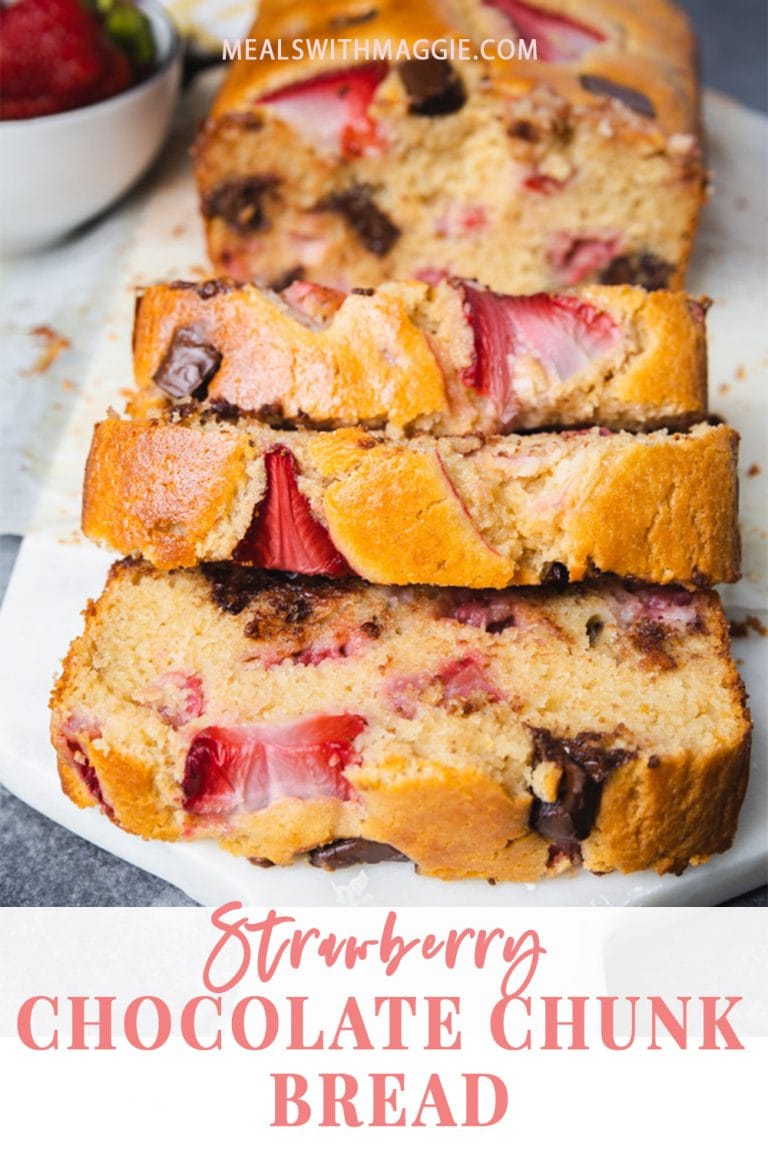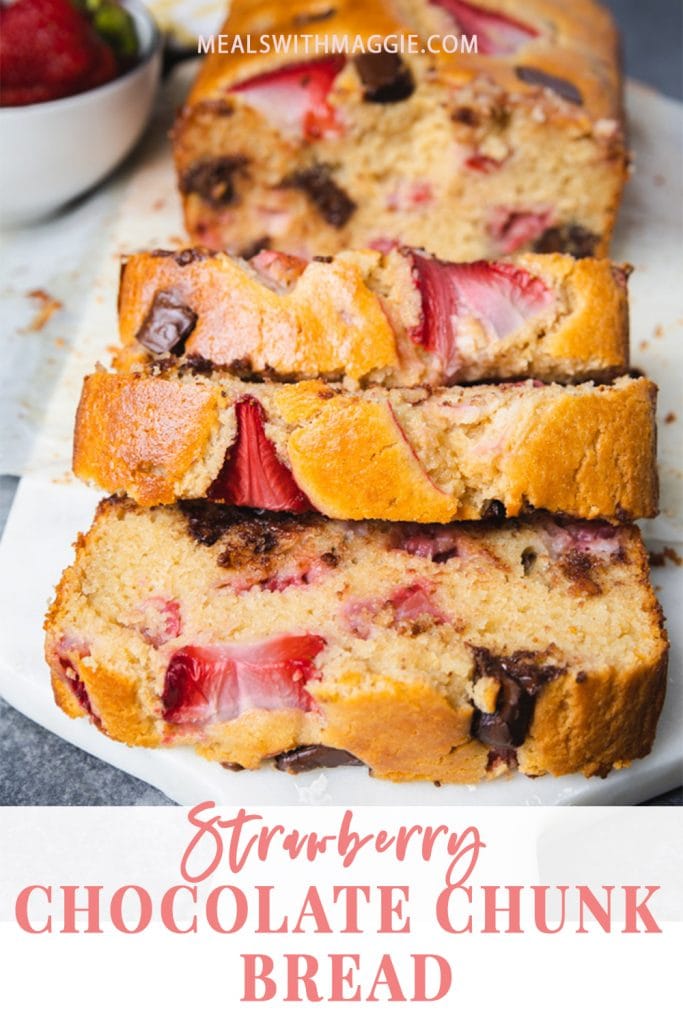 Boozy Basil Blueberry Cocktail - This basil blueberry cocktail is a refreshing light drink that you could sip all summer long.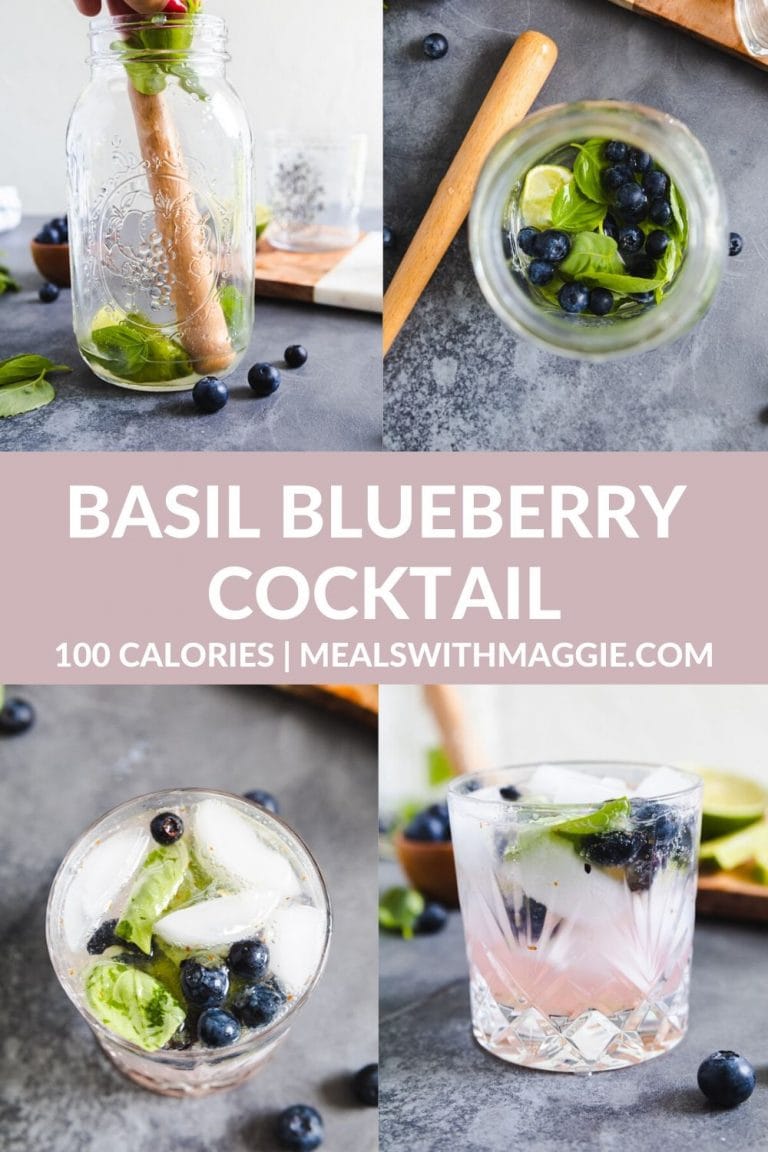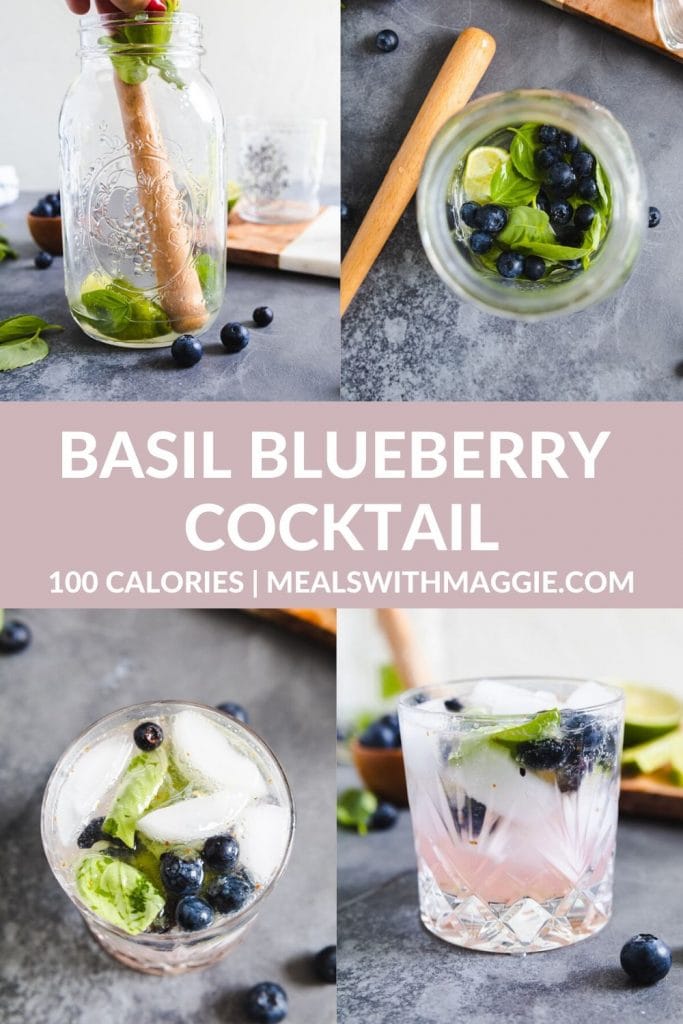 Other recipes that are perfect for this time of year!
Charlotte Grace
Some of you who follow me on instagram know that we had a baby! She arrived on June 17th, 2020, which happens to be our wedding anniversary! She was 10 days early and weighed 7lbs, 6 oz. I felt some cramping at 11pm the night before and we went to the hospital at 4am the next day. I had an epidural around noon on the 17th and she arrived at 6:31pm <3. I was amazed at how calm the room was during the birthing process, it really wasn't like anything I've seen in the movies. I actually was having conversations inbetween contractions and when it came time to push, I didn't feel much. Believe me I am SO THANKFUL for this!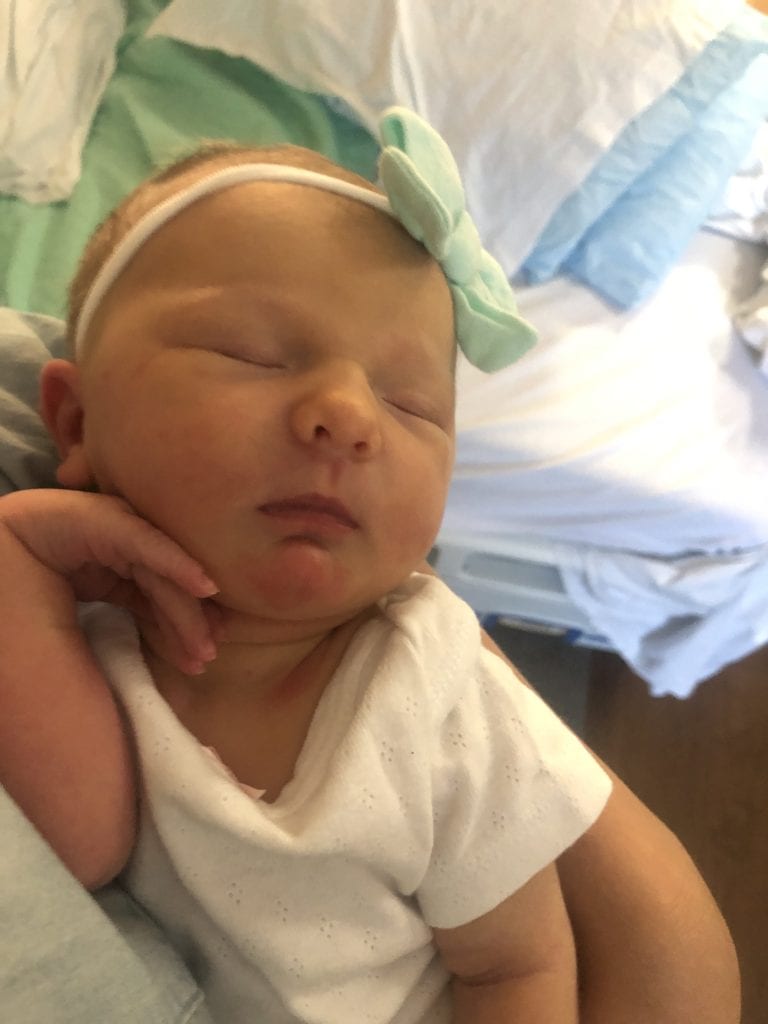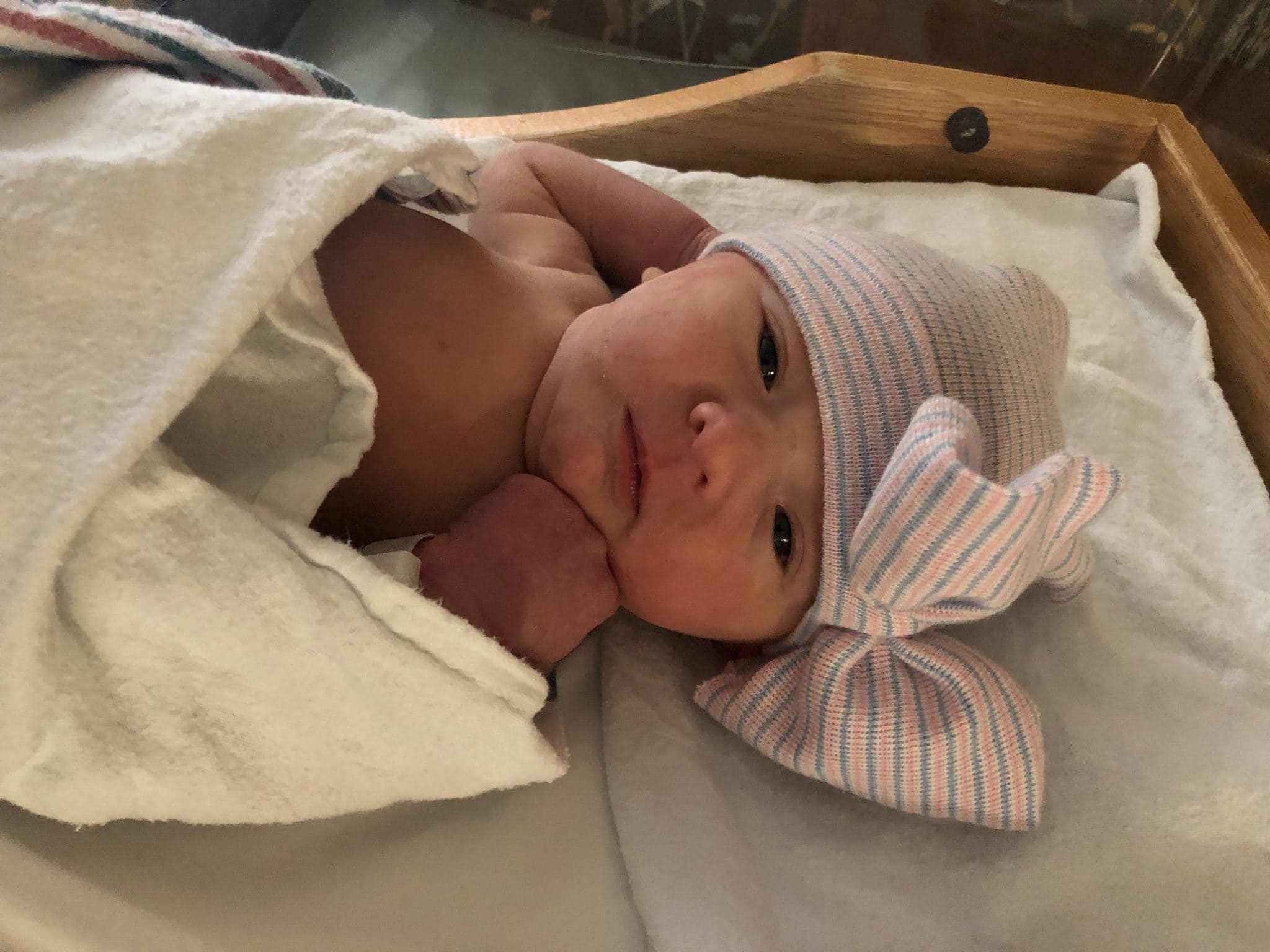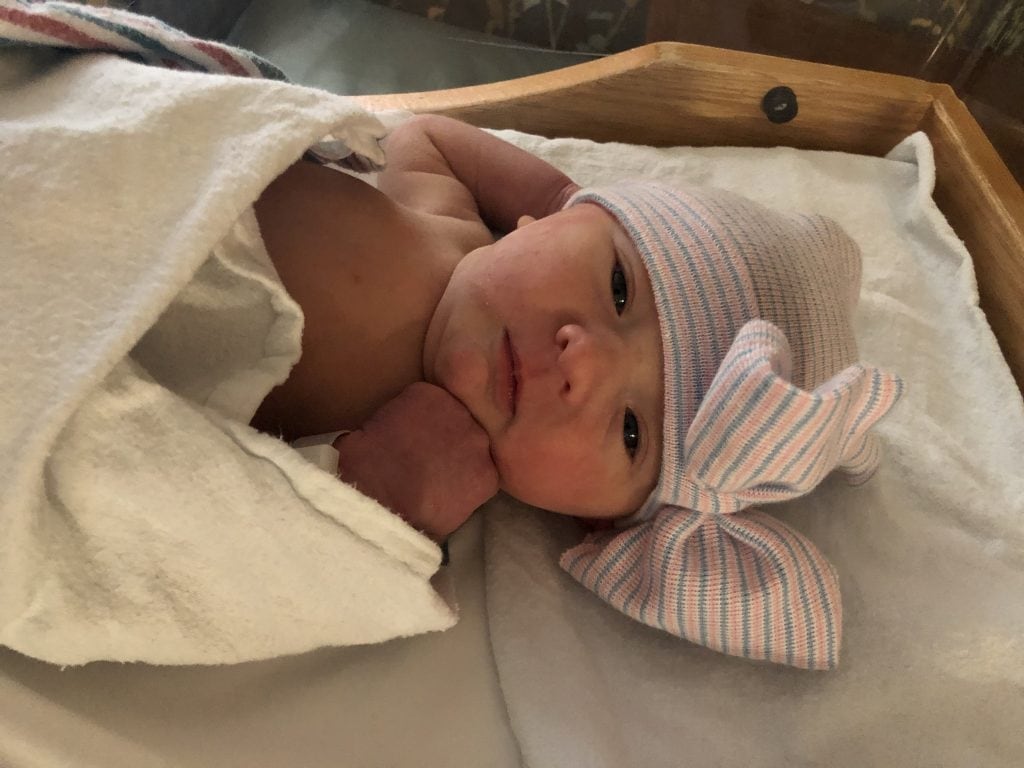 Sleeping
Little one has had some gas! She only likes to sleep on her stomach for the most part. We've tried multiple sleeping tactics (vibration soother for crib, hands up swaddle) but it's not doing the trick. I've taken Takingcarababies sleep train courses and I can get her to calm down using her methods, it's just staying asleep thats the issue.
So, long story short we bought the SNOO. Did you guys know there is a nurse and physician discount of 30%?! Amazing! It should arrive by next week and I'll talk about how it worked on my instagram page.
Nursery
I originally had scheduled a post to show you our nursery but the little one came early 🙂 I absolutely love the nursery, I debated on getting the glider but I am SO happy I did!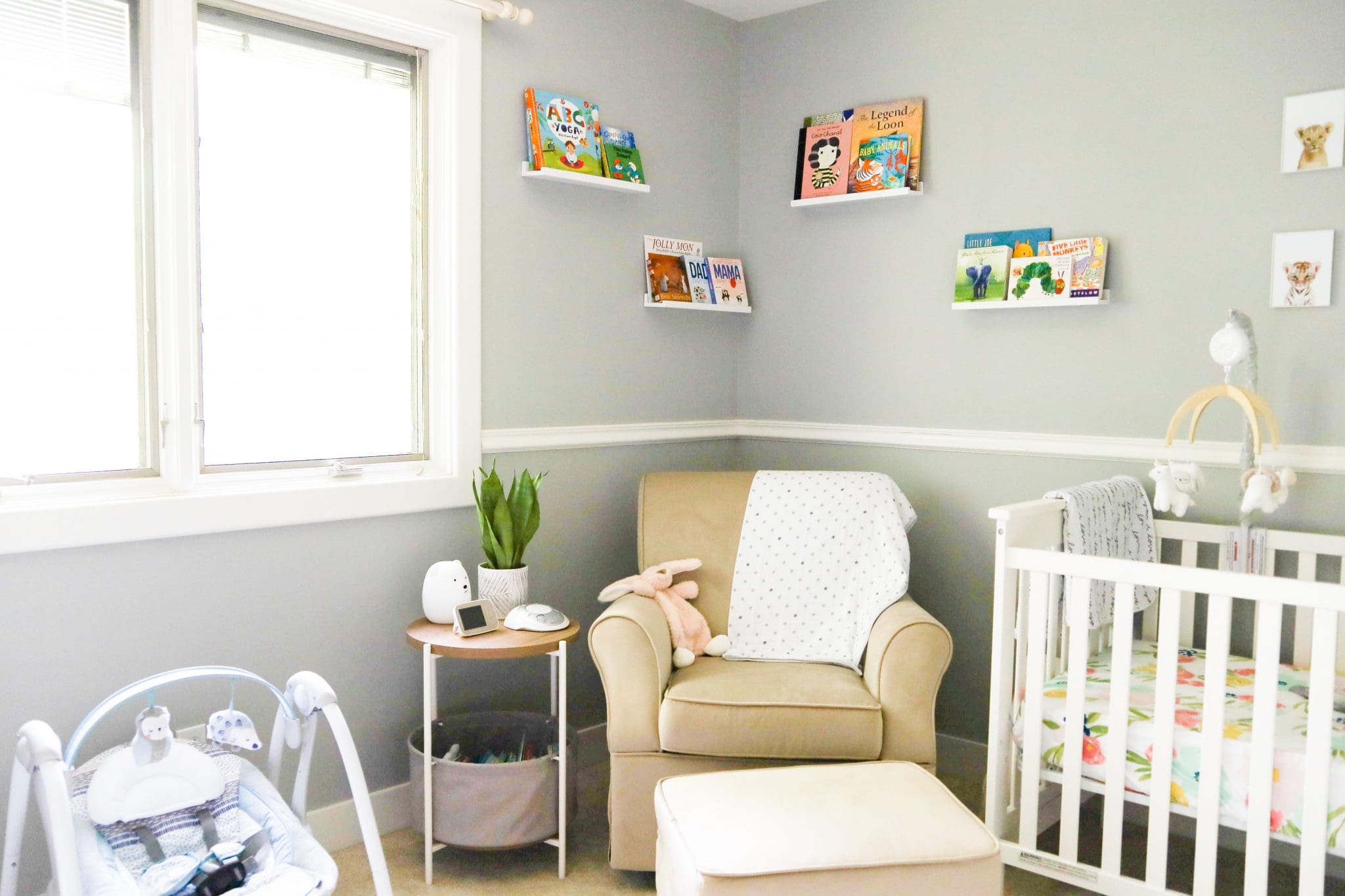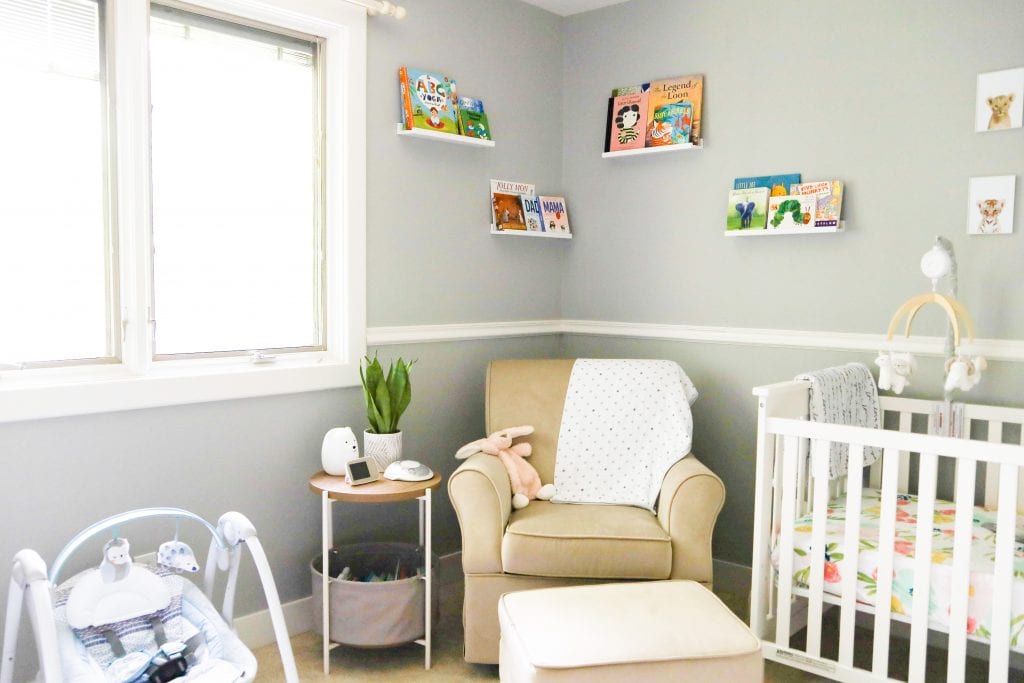 We got the glider and ottoman from Wayfair on clearance, looks like they still have it in stock! Her crib is from target, it's the 3 in 1 convertible crib (grows with her). The shelves and end table are both from amazon (affiliate).
One cute thing that I would recommend as a good gift to give is a personalized photo! My friend got this for me from an artist on Etsy. She showed them one of our engagement photos and told the artist a little bit about us and she came up with this!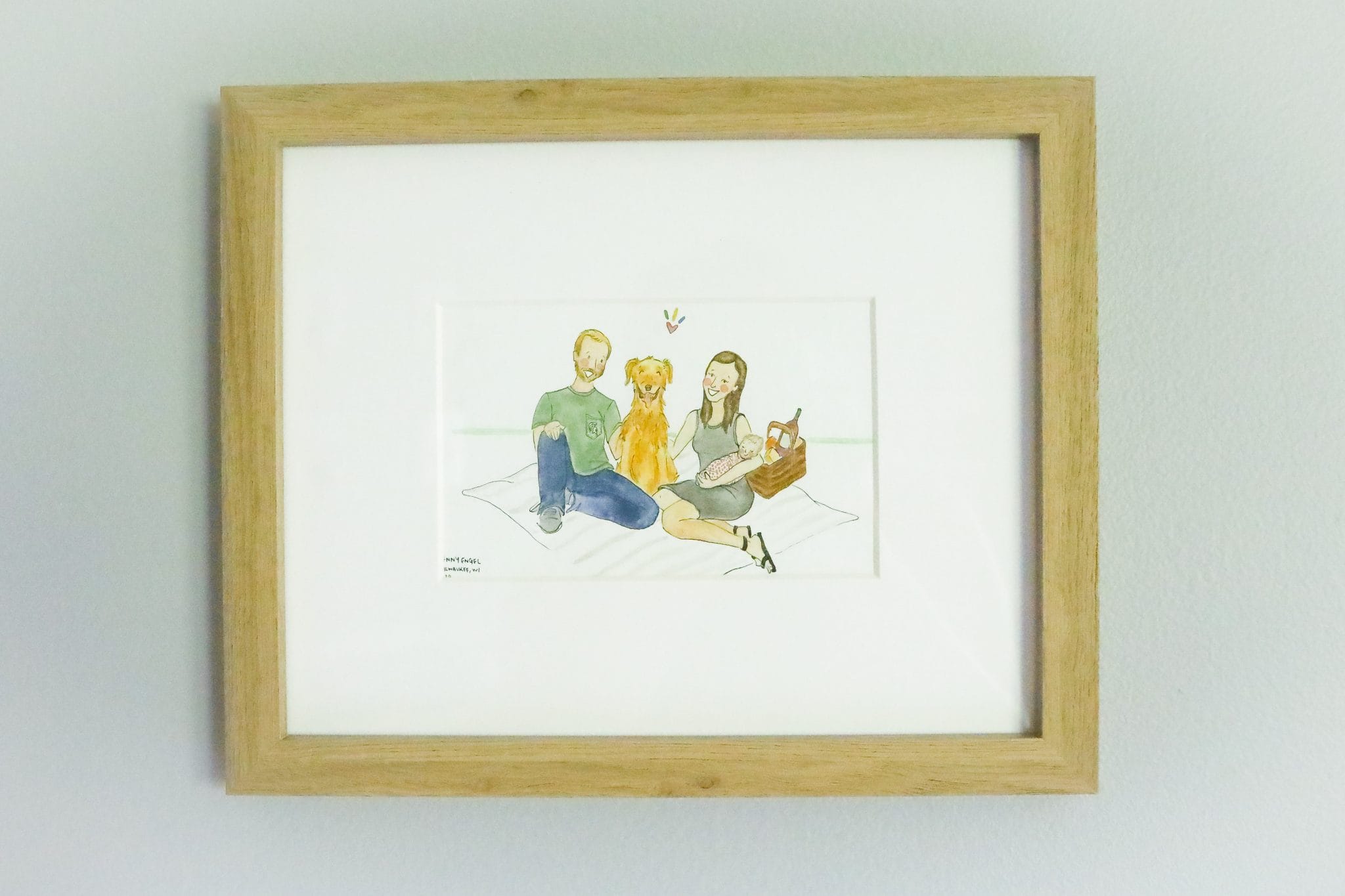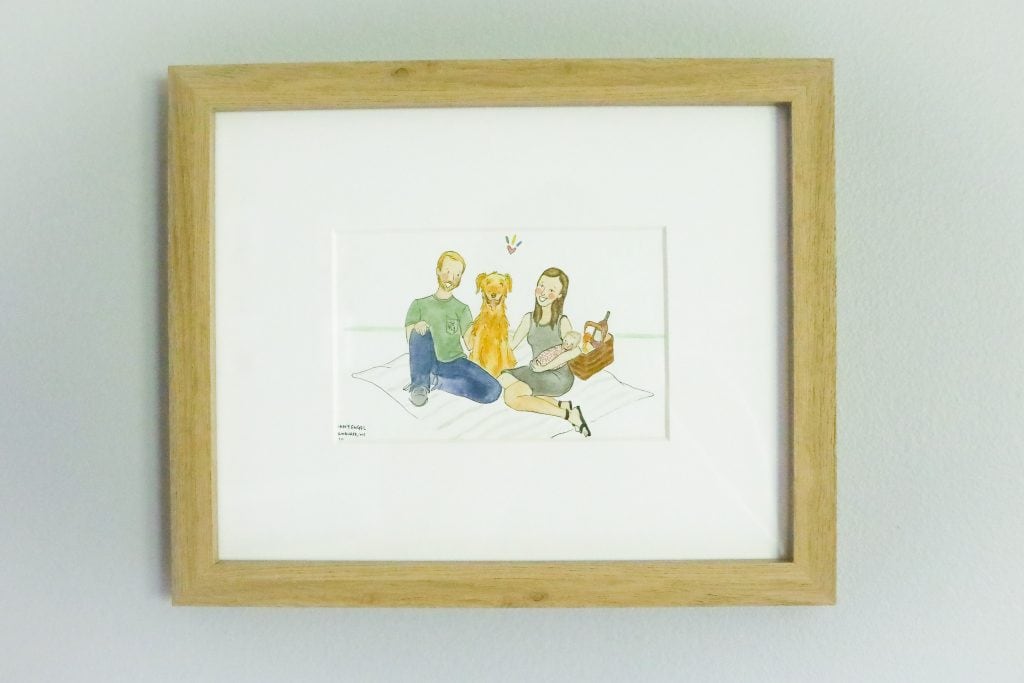 You can see but there is an MSU emblem on Sean's shirt. My friend said it was inexpensive and I bought this frame for it at target for $5.
Hope you are staying safe & healthy!